Huge international acts and awesome local favourites are coming to Canberra for this year's Groovin' the Moo on Sunday 29 April – but did you know there's more to the festival than music?
While the festival will be pumping to the sounds of Alex Lahey, Ball Park Music, Claptone, Confidence Man, Cosmo's Midnight, Duke Dumont, Flight Facilities, Grinspoon, Ocean Alley and Paul Kelly (just to name a few!), there's also heaps happening as part of The Commoonity of artists gathered for the event.
Here's a taste of what's on offer:
Maker Station
The Maker Station is a free service where GTM ticket holders can get involved with craft under the guidance of local artists and DIY experts. The station will be situated near the Universal Phone Charging Tent, so why not get involved with some craft while waiting for your phone to charge, or while you have a break in between bands!
Powder Pen
Cindy Rue has traveled the world working as a hair stylist and makeup artist and has settled in Canberra. Highly qualified and passionate, Cindy has more than 20 years industry experience, with an extensive portfolio including editorial and runway session styling, photo shoots and competitions. Her work has been displayed in more than 150 salons around Australia and New Zealand and has been featured in many Australian and international fashion magazines including VOGUE Italia. Highly experienced, passionate, and professional, Cindy and her team are excited to help you get your festival glam on!
Black Mountain School
BMS is collaborating with Groovin' The Moo and Cattleyard Promotions in 2018 to provide opportunities for young people with disabilities to participate in the arts and music communities. One confirmed activity is the opportunity for students from the school to volunteer at the Canberra GTM. This activity gives young people with disabilities access to the festival with support, to contribute to the running of the festival and gain work experience, exposes patrons of GTM to people with disabilities and demonstrates GTM's support of an inclusive community.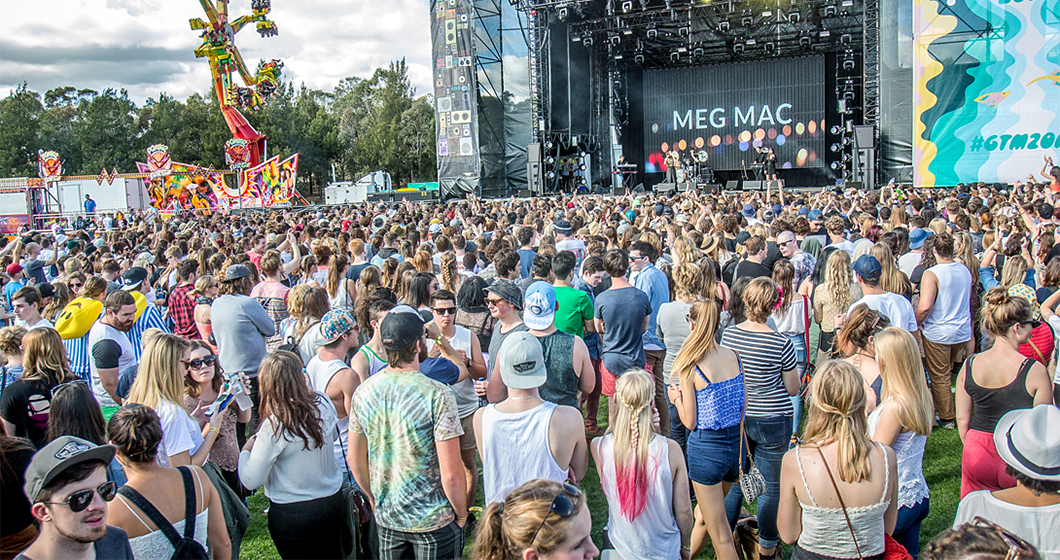 Heaps Gay
Three years ago, Heaps Gay started as a regular series of parties for LGBTIQ+ kids and their friends and has since become one of the best regular events for anyone who wants to have some fun and support charities. This year Heaps Gay will be expanding from Canberra and into Maitland and Bunbury to promote support of LGBTIQ+ youth living in regional and remote communities.  The tent will be filled with glitter, good vibes and classic tunes – with a spot of country drag.
NotYaNansEmbroidery
NotYaNansEmbroidery is the passion project of Caitlin Tubb, paramedic, music lover and fan of a nice bum. Initially started during downtime on shift, NotYaNansEmbroidery has a focus on breaking the idea of what people expect from embroidery. Bums, boobs, the odd flower and plenty of sass make up the core of Caitlin's work. NotYaNansEmbroidery is thrilled at the opportunity to pull out the needle and thread for Groovin The Moo.
Market Stalls
Canberra's finest vintage curators, Hummingbird Vintage and Neon Point, have combined forces to bring you a superb selection of second hand threads, while Lisa Burkhart, a collector of woolly warmers and 80s fashions, will  keep you cosy when the sun goes down.
Groovin' the Moo takes over University of Canberra on Sunday.