A gin home-grown and distilled in Canberra has been named one of the best drops in the world.
Gins from 19 different countries competed in The Gin Guide's annual awards, with a leading judging panel of experienced distillers and industry experts awarding Canberra's Underground Spirits the title in the hotly competed Rest of the World (Non-European) Category.
Entries were judged in blind tasting sessions and assessed using a detailed scorecard featuring key characteristics such as appearance, aroma, flavour, 'mouthfeel', finish and overall balance and appeal.
Head judge Paul Jackson said the quality and diversity of the entries was a true testament to the gin industry and how it continues to grow and be embraced on a global level.
"The margins in judging were extremely close and so many entries deserve credit and recognition," Paul says.
"The judges were hugely impressed with the overall calibre of entries, especially with the winners, which received unanimous acclaim and high scores."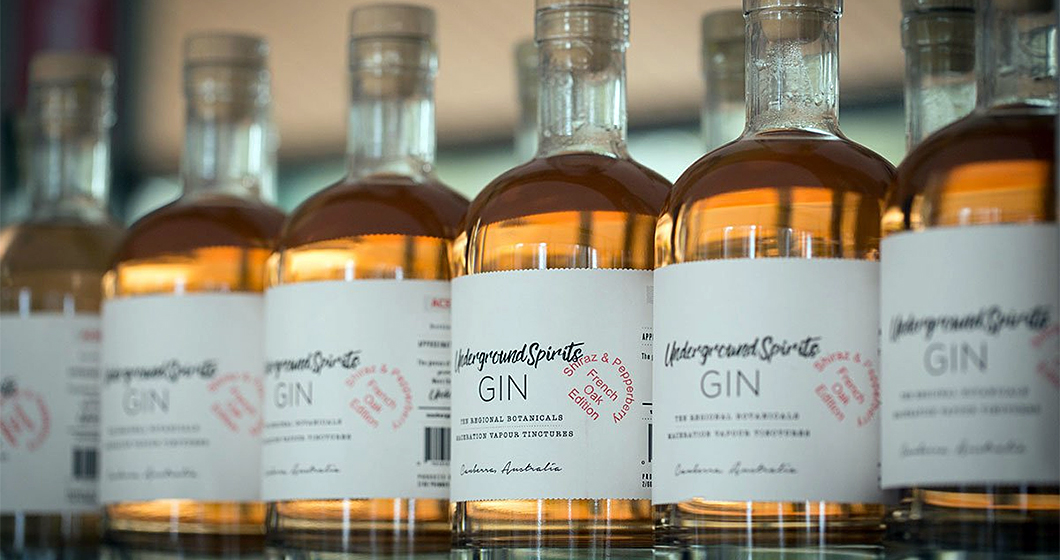 Underground Spirits Signature Gin features home-grown botanicals such as juniper, coriander seeds, Canberra-grown basil and Tasmania pepperberry.
The spirit is produced with sustainably grown Australian wheat in the ideal conditions for rich results, with minimal pollutant exposure, clean rainfall and sparkling, mineral-dense Snowy Mountain water.
With the win, Underground Spirits have showcased the exciting and innovative gin industry in Australia – and Canberra – on the world stage.