While your Uni days may be well forgotten, one visit to Boffins Restaurant & Wine Bar set within University House at ANU will make you a campus regular.
The aesthetics of the 2018 revamped venue are as prestigious as the ANU's reputation, subverting diners' expectations and leaving them speechless when they visit the reimagined space for the first time. Previously, Boffins embodied a bar turned bistro and now it's more than a contemporary restaurant – Boffins is innovative in considering its environmental footprint by reducing food mileage, limiting food waste and actively supporting smaller and niche farmers.
While being breathtakingly beautiful, the restaurant is equally as functional; the option to divide and section off tables for meetings or large dinner parties is one I could safely say isn't available anywhere else in Canberra to this standard.
The staff are well in touch with the menu offerings, their knowledge of the local produce utilised on the menu and the wine lists is notable. While the service is exceptional, Boffins beholds many homely qualities, essentially making the entire experience comfortable and cosy.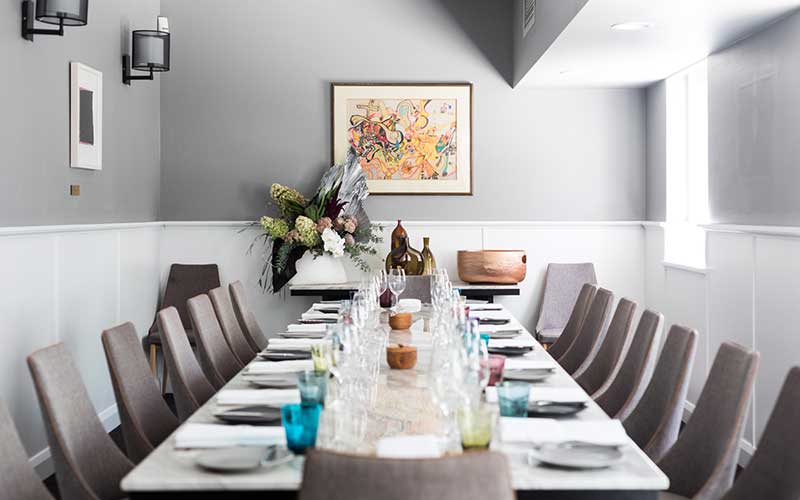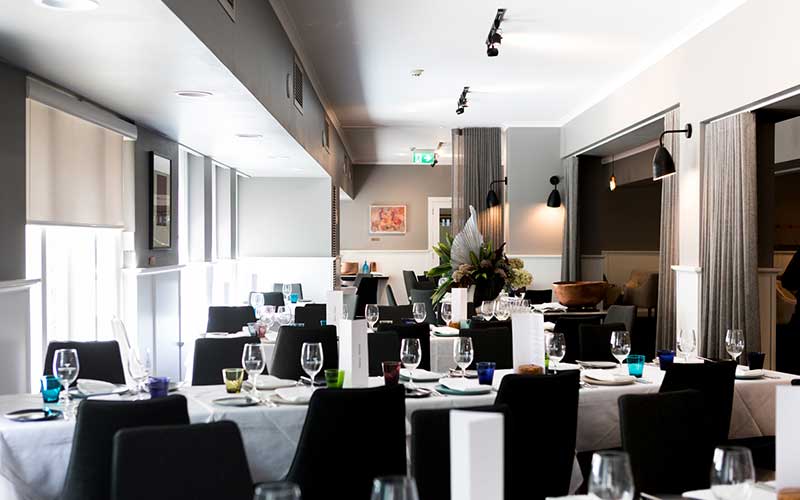 What comes first the menu or the produce? By usual standards the answer is the former, yet at Boffins the most impressive aspect of all is that the Restaurant chef Bernd Brademann lets the produce plan his menu – weekly! This strategy means planning back from the supplier on a regular basis to ensure the best of what's available is being showcased on the Boffins menu. It's no easy feat to operate like this however it's something the restaurant is passionate about.  What's more is that Boffins is paddock-to-plate conscious which means every dish tells a local story.
We started with a small plate, the Confit Pork Cheek sourced from Boxgum Grazing. Three of the best-looking fingers of pork starred the bowl. Cooked overnight in duck fat, the organic pork was rich in flavour and served with dashi butter and local nasturtiums from Loriendale Orchard. We had the pork paired with Chardonnay to cut through the gelatinous goodness.
Around 85 percent of all the fruit and veg on the menu are local. We couldn't be prouder of our homegrown produce after tasting the Fried Green Tomatoes. A wedge sliced through the middle of the tomato is gluten-free crumbed and lightly fried until crispy. Served with basil mayo, chilli and anchovies, I already can't wait to cut into one of these green tomatoes again.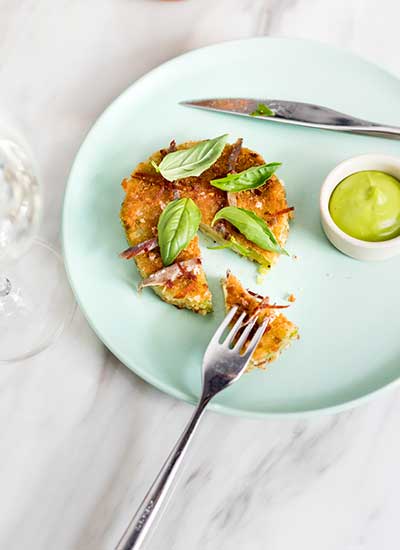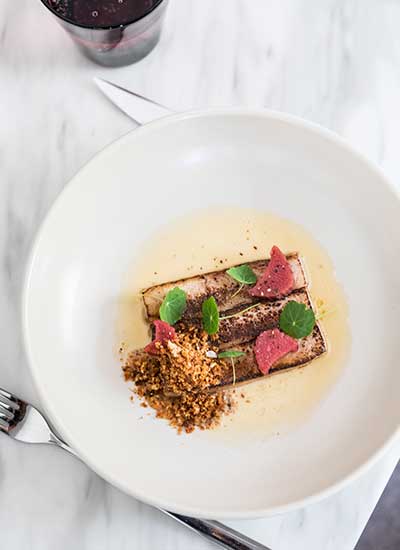 Moving on to a substantial plate, the Duck Breast is sous vide for 38 minutes, enforcing that slow cooked and served with a crisp skin is the ideal way to enjoy duck. Black garlic puree and pepper jus give the duck a sophisticated flavouring and the wedges of blood plums add a vibrant colour – along with the Barrossa Valley Shiraz. Here is where I could really taste the season in the plum!
Before even laying lips onto the Curry of 'Brightside' vegetables, I knew this veg option would be one of my standout favourites. The curry base is made up of spinach and coconut milk, delicious chunks of organic eggplant and squash fill the bowl and Ingelara holy basil and young coconut tops the dish right off. You don't often associate curry with being refreshing, however this dish is a light take and a curry you could indulge in every day.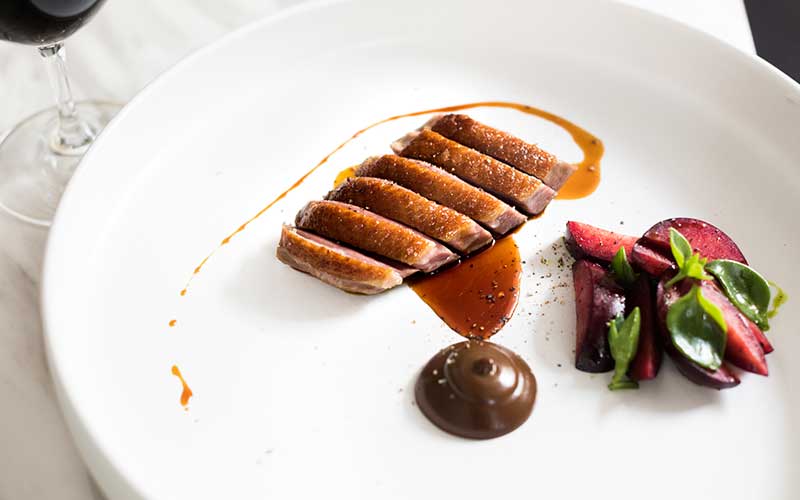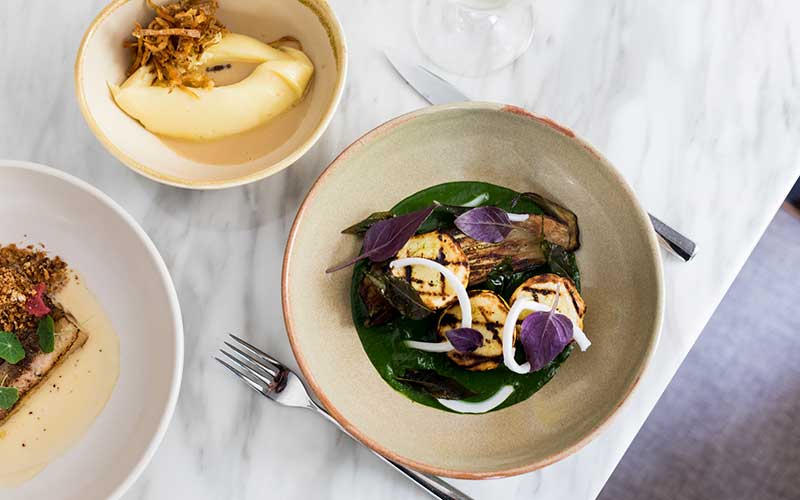 Sometimes one can bypass a side dish, but If you were to miss out on the Smoked Mash from Boffins you'd have a hard time forgiving yourself. Potatoes are hard to fault, but these Ingelara farm spuds are a notch above the rest. Roasted whole in skin, scooped out and smoked before serving with celery gravy. This dish is then topped with crispy potato skin for texture – I'll have an entire bowl to myself please.
We finished things off with Grilled Figs dessert. Sourced from Sutton these gems were insanely plump and sweet. Baked with coconut meringues and sourdough ice-cream – yes you heard right – sourdough ice-cream! Merely one example of the team giving new life to their inhouse baked bread which would otherwise be wastage.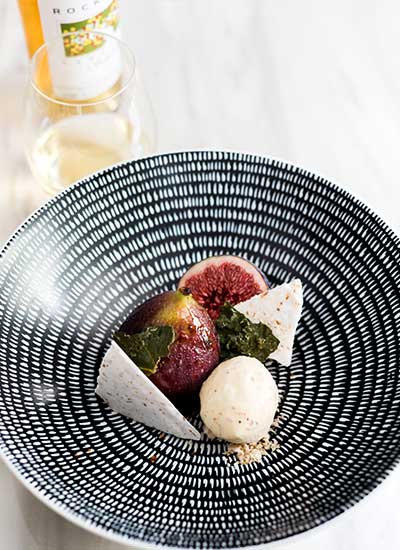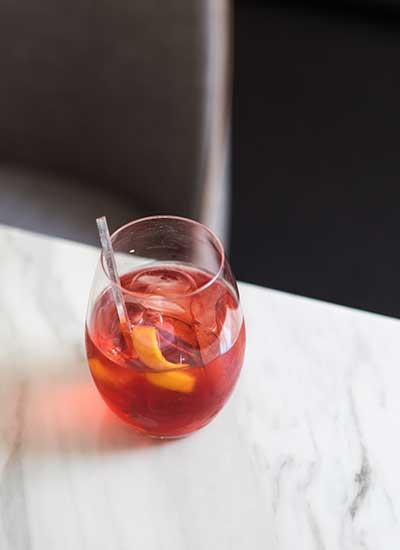 The wine list features a number of organic and biodynamic wines which represents an emerging segment of the Australian wine culture. A large range also explore some of the great products of the Canberra District, showcasing some of their limited release and premium vintages.
Dining at Boffins will make you appreciate our local produce and hopefully have you rethinking wastage in our own home kitchens.