Top Australian DJ Ember will be spending his New Year's Eve in Canberra – and he can't wait.
Ember will be in the capital for Bass in the Place, a free all-ages dance party at Garema Place on Sunday 31 December from 9pm, and the beatsmith is really looking forward to the event.
"I've been looking at pictures from last year and it looks amazing, the stage looks awesome," he said.
"Talking to other guys who've played Bass in the Place before, they say it's one of the best gigs they've done, and I'm looking forward to it because it's an all-ages gig, which means you can showcase your music to a different audience than you get in the clubs."
Born Mitch Bennett in Sydney, Ember, surprisingly, wasn't into music at an early age.
"I had no idea how to play instruments," he admits sheepishly.
"I just enjoyed music as a punter.  But when I was about 12 my stereo broke, and a friend of my dad told me about DJs and vinyl.  So instead of a new CD player I bought a vinyl player.  By the time I was 14 I was hooked on DJing and I've doing it ever since."
Ember's work is billed as 'genre-hopping', a label he revels in.
"I enjoy all different styles, rock, hip-hop, party gear, house. I enjoy jumping around between different sounds because I get bored if I stick to one style."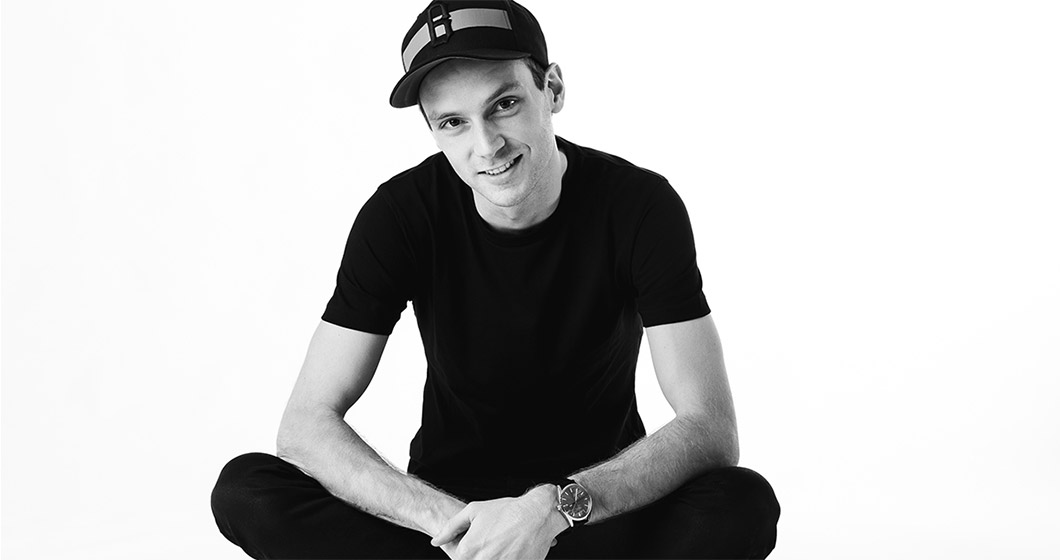 His favourite festival performance was Shore Thing, what he calls his "favourite night of the year".
"I was on the beach at Bondi, playing a show headlined by Snoop Dogg and Calvin Harris and Pendulum, playing in front of 10,000 people and the crowd was so up for it," Ember said.
"The best part was Snoop Dogg, he just has an aura, you knew he was there, we all knew he was there.  The whole place just watched him as he drove away, sitting out the back of a 4WD with the boot open."
The DJ has high praise for his music colleagues, including world-renowned Calvin Harris.
"He's such a nice dude," Ember said.
"Calvin is humble, one of the best producers in the world.  He's great, he talks to you and wants to know about you.
"I've also been lucky enough to go around Australia, I've done a bunch of tours with Ministry of Sound which really showcased me to a lot of the country."
But he does admit that touring can take a toll.
"Getting your sleep pattern right is the hardest part," he said.
"You wake up at 4pm and go bed at 5am, and doing that two or three nights in a row can knock you about a bit."
OutInCanberra asked Ember what advice he would give young DJs wanting to get into it.
"Heaps," he said, laughing.
"The main advice I can give, though, is to care about the music.  What it really comes down to is, if you're not enjoying it than the audience won't enjoy it.  Stick true to what it's all about, do it for the love of the music. Don't do it trying to be famous or you'll get lost in it all."
Ember has some new sounds planned for Bass in the Place.
"I've been working for a few months on a bunch of new club banger stuff, new intros and new edits too, but I'm keeping it under wraps until the show kicks off," Ember said.
He'll be showcasing his new song Jacket, which is out on Friday 15 December and has already received solid airtime overseas.
Joining Ember at Bass in the Place is Canberran DJ Blanke, who is swiftly becoming one of Australia's most talked about bass artists after sharing the stage with RL Grime and Kill The Noise and claiming spots at both Spilt Milk and Defqon. 1 festivals.
Bass in the Place kicks off at 9pm as the sky explodes with fireworks, and the event will party on until 1am.