Reopening its door last week, the much-anticipated revamp of Bar Beirut has Garema Place bustling with foodies, eager to dine on a new Middle Eastern experience from the much-loved bar.
Operating since 2019, the popular late-night venue now offers something a little more than cocktails and hard-hitting drinks. With a whole new look and feel, Bar Beirut has taken focus on Middle Eastern and Mediterranean cuisine. Now offering shared mezze plates that champion big, bold and punchy flavours.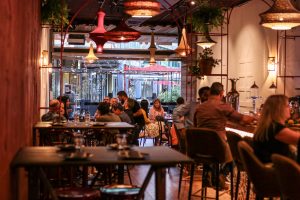 Inspired by their own travels, bar owners Chantelle and Soumi Tannous are eager to invite Canberran's to experience the real Beirut, as they have themselves.
"I first visited Beirut in 2011 as a backpacker and knew immediately I was going to love the place. I had travelled extensively throughout the Middle East, from Egypt to Syria and north to Turkey. But Lebanon was different. It just felt good from the moment I landed," says Chantelle.
"Lebanon teeters on a knife's edge with regional tensions but the locals just get on with life. They have big hearts, great energy, a yearning for fun, and a true appreciation for life."
"We really wanted to capture that spirit in our venue."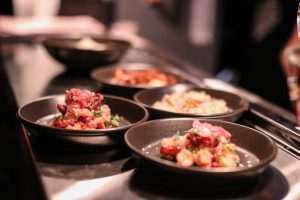 Behind the new menu is Head Chef Struan Preston, formerly of Kokomo's, who has put a modern spin on the cuisine. But don't worry, everyone's favourites, hummus and baba ghanoush will feature. As well as some reimagined traditional Lebanese and Levantine dishes like Kibbeh Nayyah (a raw spiced lamb delicacy) and dirty rice, and a heart-warming 10-hour slow braised lamb shank with cashew tarator, salt baked sweet potato and date mash.
In terms of seafood, enjoy signature oysters with pomegranate mignonette topped with yoghurt pearls, grilled octopus with black thoum (a Lebanese garlic sauce), and a sharp and tangy salmon tartare with mandarin chili dressing, pomegranate arils, zuni onions and pickled currants.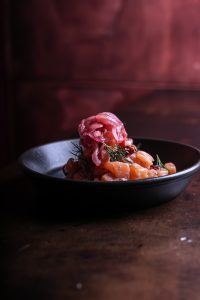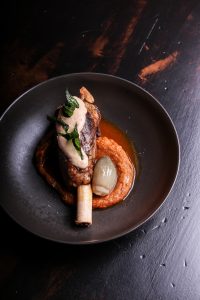 As usual, Soumi will be behind the bar shaking cocktails and sharing his energetic personality with patrons. Serving up your favourite classics just the way you like it, as well as a handful of stables signatures and an everchanging line up – even boozy bubble tea. If you're interested in dabbling in a selection of wines that don't feature so prominently on regular drinks lists, top shelf Lebanese wines will also be available.
The bar's new interior design is also something to talk about. Culturally influenced, the casual dining setting is vibrant yet cosy and offers unique elements that have been made with 'hand and heart.'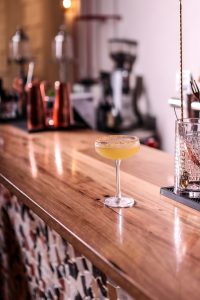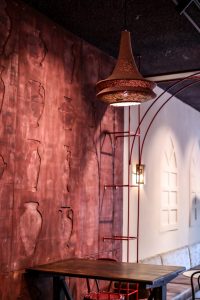 "When you look to a place as vibrant as Beirut you can see the scars in a society determined to smile. It's layered, complex and exciting. Much like Soumi's cocktails," says Interior Designer, Kelly Ross.
"The colour palette is playful and drawn from both the mountainous surrounds and the faded bright buildings that line the streets of Beirut."
Whether joining Bar Beirut for its authentic flavours and design, or late-night cocktails and conversations with Soumi at the bar, make a booking or pop in now at Garema Place.
Open Tuesday to Saturday from 5pm for cocktails and dinner. Visit the website to book: https://barbeirut.com.au/