If you haven't already locked in a champagne-fuelled escape from your everyday life, a look into the backend of the global blockbuster BLANC de BLANC will have you checking out of your shopping cart.
From the creative minds behind Madonna's recent Rebel Heart tour, the crafty adults-only show BLANC de BLANC is a steamy soirée playing on the pleasures of champagne *pops cork*.
A true display of strength and acrobatic talent alongside the finest cabaret, BLANC de BLANC offers a high-end spectacle of entertainment for Canberrans. This 'champagne cabaret' event has played to sold-out audiences from the Sydney Opera House to London's West End – now it's our turn to pour the bubbles.
"I started off with the idea of making a show about champagne," said BLANC de BLANC director Scott Maidment. "The idea was that you would think you were in a sophisticated French cabaret and by the end of it, it would seem like a crazy pumping nightclub."
A blend of world-class music, great comedy and aerial acrobatics, Scott said at times the show could be mistaken for a MTV video clip.
"Audiences today see a lot of things in movies and Netflix, but
what I wanted to do was cross the boundaries of how they
experience the show. At the theatre it's a lot of backs of heads,
but here the performance happens in, above, and around. They
could be next to you, or behind you at any given time, it's an
immersive experience within the tent."
Like nothing you have ever experienced before, the show leads with a decadent and overly posh experience before snowballing into effervescent energy. Think a tent filled with bubbles and fizzing to the sound of popping champagne corks.
"Essentially, people want an escape from their everyday lives and one of the great things is that when you step inside, the Spiegeltent itself takes you into another world," Scott said.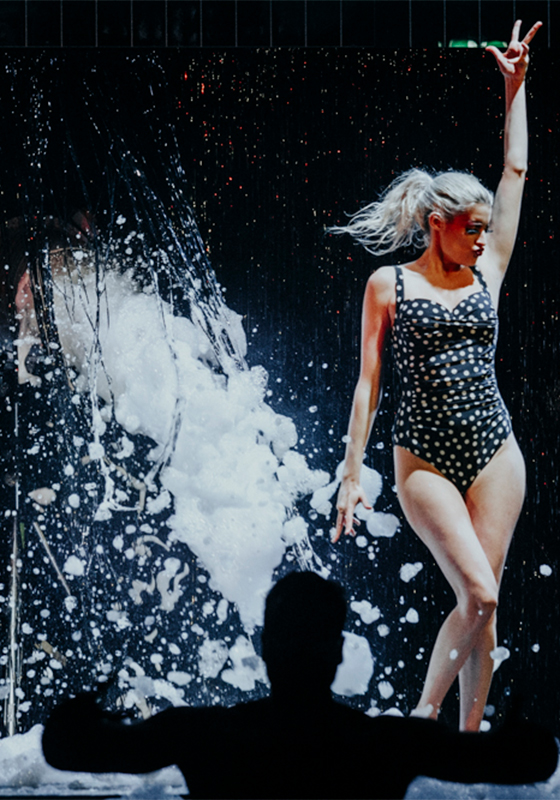 "And then the start of the show is in French, you don't know where you are, or what you are doing there, but at the end you have forgotten all of that and you are laughing and feel as much a part of the shows as the performers are."
The starting point for a show as highly acclaimed as BLANC de BLANC is a killer line-up of talent. Scott said the foundations of what he was seeking to construct was a team of world class performers that had a feel for the French culture.
Blanc de Blanc's debonair maître'd', Monsieur Romeo, a French-born, high-fashion model turned beloved Hollywood entertainer, has toured with the likes of Beyoncé, Nicki Minaj and Dita Von Teese. As for the clown, Scott had seen him perform in New York and made it a mission to chase him down for the show.
"They were the starting points, and the next step was great dancers and acrobats. Just like the ingredients in a cake everybody brings great attributes and if I mix it right I hopefully end up with a tasty cake."
BLANC de BLANC is playing at the Canberra Theatre Centre from Thursday 26 April to Sunday 20 May.
Important information 
Age Suitability: 18+. Contains adult concepts, full frontal nudity and references to alcohol consumption, as well as theatrical haze, strobe lighting and limited herbal cigarette smoking. This show has an intermission.
CANBERRA THEATRE CENTRE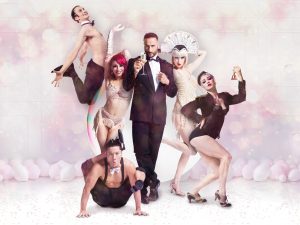 Presented by Strut & Fret Production House
Dates & Times 26th April – 20th May Various Times
Tickets Various, transaction fee $4.95 (per transaction)
Venue The Spiegeltent, Canberra Theatre Centre Forecourt
Bookings canberratheatrecentre.com.au or call the Box Office on (02) 6275 2700
Join the conversation @canberratheatrecentre