The Canberra Centre is set to welcome an exciting new one-of-a-kind dining precinct Tiger Lane later this year, led by celebrated Australian chef Shaun Presland.
An all-new dining destination inspired by the hawker centres of Asia, Tiger Lane will span 2000sqm and feature 12 dining outlets and bars split into different sections reflective of their cuisine and country of origin. This will include Japan, South Korea, Southern China, Northern China and South East Asia.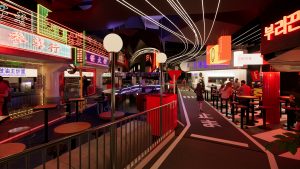 Ex-culinary director of widely popular Japanese restaurant Sake, Shaun Presland will lead the food direction across the entire venue, projecting his incredible knowledge of the Japanese dining scene in Australia and beyond.
"Tiger Lane is and will be one of the most exciting food experiences in Australia. When I first heard about it, I knew I needed to be involved. We're currently working on the menus and can't wait to get the first venue at Tiger Lane open soon," he says.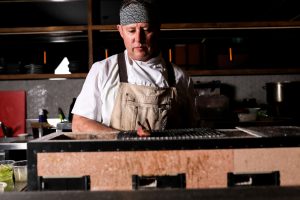 The perfect mix of individual restaurants, bars and authentic hawker-like stalls, the precinct will be brimming with vibrant neon lights, informal seating and the energy that is synonymous with Asian cuisine. Appealing to surrounding office workers, local residents and serious foodies.
"Tiger Lane is such an incredible concept to be bringing to life and to be able to have someone of Shaun's calibre leading the food direction is a dream. The Canberra Centre is the perfect location and we look forward to opening stage one later this year," says General Manager of Canberra Centre, Gary Stewart.
Joining Presland will be two of Australia's leading hospitality professionals, Bela Klover, ex-general manager for the Trippas White Group venues and Craig Macindoe of restaurant consultancy company Darling Crackles and ex-general manager of Kensington Street and Spice Alley.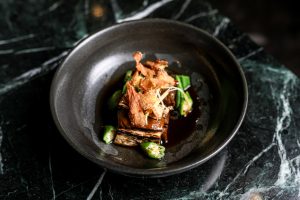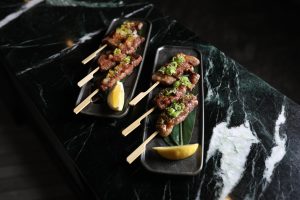 Designed by esteemed architecture and interior design agency Interior Life, the team behind celebrated venues including Bang Bang, Tiger Lane will be a bold and varied precinct.
Ahead of the first experiences of Tiger Lane opening later this year, Presland has established the Tiger Lane Test Kitchen, a space where he will be running cooking classes, serving exclusive set course meals, hosting private events and testing new dishes. Opening this Friday, eager diners can now book for a set menu for $85 per person with a $59 paired beverage option from 6-9pm on Thursday to Saturday night.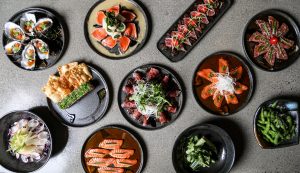 Further details for the opening of Tiger Lane will be announced soon. For bookings, visit www.tigerlane.com.au