As you wander into the ANU campus for another semester the aroma, beats and chatter coming from the Street Theatre side of campus are sure to lure you into the new Reunion Pop-Up Village. Comprised of a collection of demountable buildings linked via a boardwalk, this is the place to connect with new students, reconnect with a group of classmates or chill out with your work colleagues over a bite to eat and a cheeky drink or two.
Instead of you having to pop your head in and ponder over where to eat and drink when you get there, we have put together a guide of what's on offer at the new pop-up village.
The guys from Brod are doing you a massive favour by bringing the same famous flame-grilled burgers from their Kingston home to the deck of ANU's Reunion Pop-Up Village. Whether you're happy to line up or opt to skip the queue by ordering online you, can't go past the classic Brod Burger or the oh-so-meaty Deluxe, to get you through the day.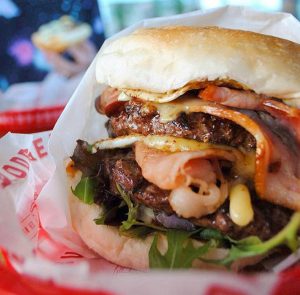 Civic favourite, Coffee Lab has set up shop on campus for all you caffeine fanatics out there! With a few fan-favourites appearing on the menu, Lab-goers can also expect a few speciality items exclusive to the Coffee Lab station at ANU. Be sure to stop by and pick up a cup of coffee, smoothie or slice on your next jaunt through the village.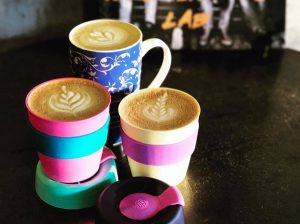 Ok, so we should let you know this now because it's sure to define your friendship groups for the next couple of years – you either get your caffeine fix from Coffee Lab or Kubrick. Pick one and stick to it people! Kubrick combines two of Canberra's finest to make the ultimate 'cheat day' treat: house-roasted coffee from South-side gem Red Brick Espresso and delectable pastries from Knead Patisserie… delicious!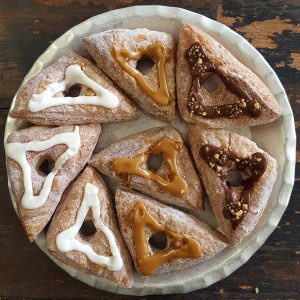 Who doesn't love a big, fat kebab? Well, Mikebabz food van is sure to be the destination for a hearty lunch or a 'pick me up' after a big night out on the town. On the menu, you'll find a mouth-watering selection of slow-cooked rotisserie meats, grilled-to-order meats, crispy falafel, a delicious array of freshly prepared Mediterranean-inspired salads, golden fries and a wide range of delightful flavoured sauces… as well as amazing home-made sweets such as Baklava and rice pudding.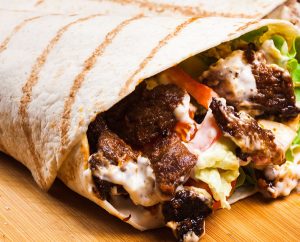 Now let's get down to brass tax… live music and the bar! Sitting at the helm of the pop-up village ship is MOLO Live. With a line-up of live music about to be released and $5 MOLO Beer and Cider alongside a good selection of wine and a full bar of cocktail-shaking goodness, MOLO Live is the perfect place to kick off a great night out.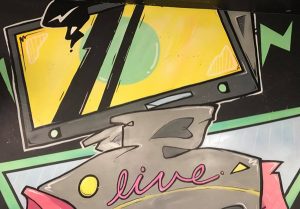 The traditional Peruvian street food of Mr Papa took Canberrans by storm at Lonsdale Street's The Hamlet. Now Mr Papa is bringing its flavour to the ANU Pop Up Reunion Village and is sure to make a few fans extremely happy. The guys serve up some delicious, traditional bites including a selection of wraps, burgers and of course, the best empanadas in town… definitely, one for the must-try list, if you haven't already!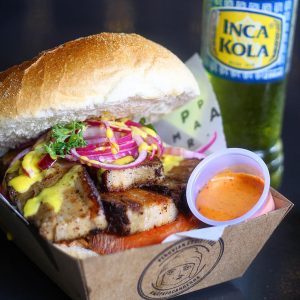 When in doubt, head to Subway! If you're in need of something quick and on-the-go get one of the friendly sandwich artists to whip you up a treat on your way through.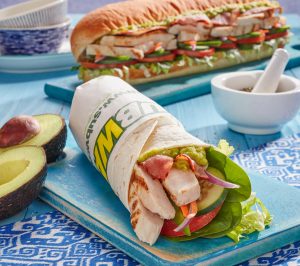 Injecting a touch of Japan into the village is Sushi Smith. With sushi rolls, bento and noodles all made fresh in house and ready for you to grab on-the-go, this is a delicious lunch go-to for students, professors and surrounding businesses.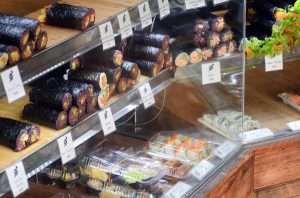 Vietnamese street-food has become a Lonsdale Street lunch favourite for one reason – What the Pho! The quirky name draws a crowd but dishes served out of the van are so delicious that you're sure to mutter 'What the Pho' to yourself before lining up again and again for more. On the menu, you will find all of the traditional favourites including pho, baan mi, rice paper rolls alongside a number of other tasty plates, also seen at their station at Braddon's The Hamlet.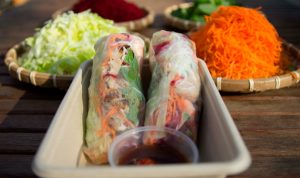 Hmmm let me think, so we've covered Turkish, Peruvian, Japanese and Vietnamese … so it must be time for Mexican! Enter Zambrero, this tasty little franchise has won over the hearts of Australians all over the nation and now the guys at Zambrero are wrapping their ethical treats for ANU students, professors and surrounding businesses and hitting the ANU Reunion Pop-Up Village with the power of burrito.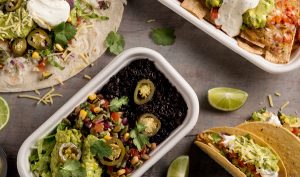 For more information, visit pop-up.anu.edu.au, follow them on Facebook  or @popupanu on Twitter and Instagram.
Trading hours:
Cafes (Kubrick/Coffee Lab) – Brekky and Lunch, Mon-Sun
Food vans and vendors – Lunch, Sun-Mon | Lunch and Dinner, Tues-Sat
Bar – 12pm to late, Mon-Sun