Gluttony never tasted so good!
In 2016 the inaugural The Commons Street Feast attracted over 50,000 Canberrans across 10 days of pure, glorious indulgence! Returning for 2017 from 30 November to 10 December in Commonwealth Park, The Commons is bringing Australia's most mouthwatering food trucks to satisfy your foodie desires.
The Commons HQ have had the enviable job of spending the last 12 months eating their way around Australia to find the very best eats for the 2017 street feast and are very excited to announce the menu for this year.
Filling your plate will be Hoy Pinoy, Down N' Out, Mary's, Gelato Messina, Maverick Wings, Pimp My Chimney, MEET, De Wafel, Kransky Brothers, Killa Fries, Two Fat Indians, Getintheq, The Avocado Hut, That Arancini Guy, Soul Cartel, Graze Expectations and Twistto.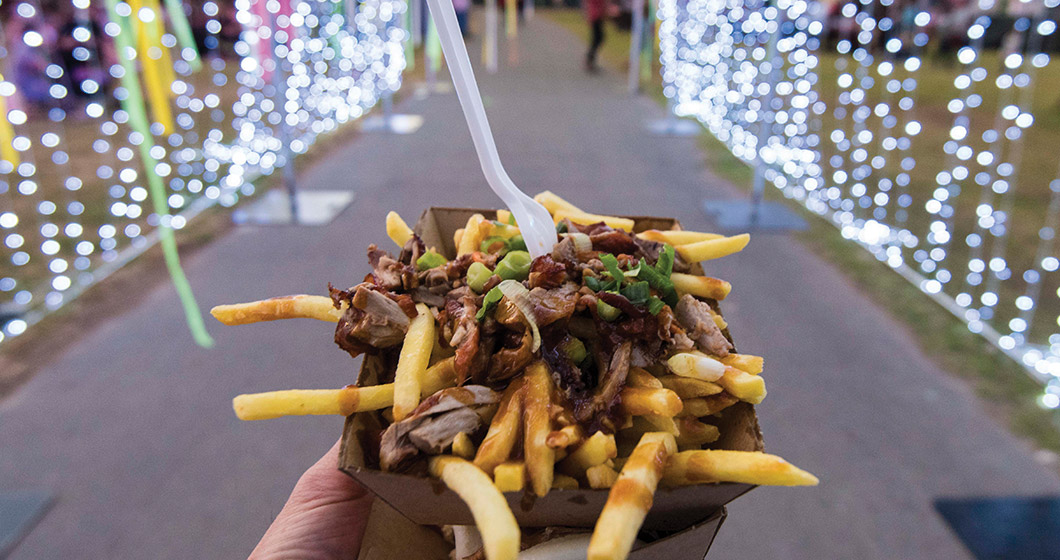 Each food truck will bring their own unique flavour, passion and style, plus 2016 favourites Gelato Messina will be serving a custom dessert range exclusive to The Commons, and Mary's will be introducing their fried chicken to Canberra, alongside their 'get fat' burgers.
Pimms, the quintessential summer drink, is bringing their Summer Garden Pop-Up to The Commons. Transforming Commonwealth Park into a mini summer wonderland, Pimms will be serving their refreshing aperitifs all festival. The Commons Wine Bar will be serving the best of the local wine district, plus a few Australian favourites. There's a classic summer cocktail to quench Canberra's thirst, Prosecco Spritz, made with Prosecco blended with blood orange, botanicals and a twist of bitters, plus a Miami Ice Tea and Peach Bellini.
One of the biggest hits of 2016 were the incredible Butlers. The ultimate in luxe service – they'll take orders, queue, deliver food and drink to reserved tables and even curate a menu. The Butler's booked out in record time last year and will be in hot demand for 2017. Butler bookings will open in early November.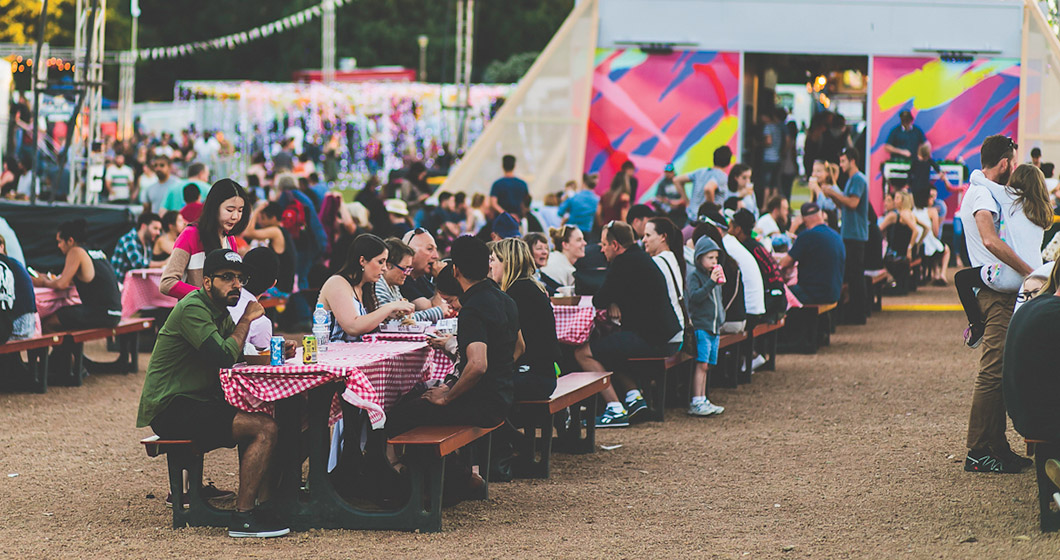 The Commons Street Feast is a free event and open to all ages with licensed 18+ bar areas on site. The Commons Street Feast is open for dinner every night and from midday on weekends with activities for the kids during the day.