Canberra is bustling with a rich, diverse Asian food scene, with ramen, dumplings, sushi, Bahn mi, curry and more just in the city centre. Whether you're planning to surprise someone with a casual date night meal or are simply in need of a mid-week pick me up, sort through the array of delicious, homey dishes the city has to offer.
White Chaco
Get your comfort food fix at Lonsdale Street's intimate, hole-in-the-wall style ramen stop, White Chaco. With options between nostalgic ramen classics and an ever-changing list of unique specials, it's a go-to for an easy, affordable, and heart-warming meal.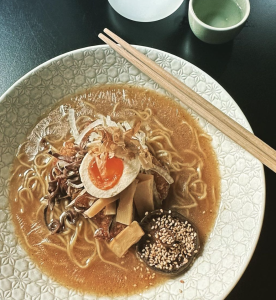 Baby Su
Whether you're looking for a fun, fast-paced meal to share with a group of friends, or a spot for a casual, laid-back date night, Baby Su is for you. With their iconic bao burgers, satisfying rice bowls, classic ramen, and snacks to share, you're spoilt for choice. Top it off with a bottle of soju, Suntory Highballs (aka 196s) or house-made soda on tap!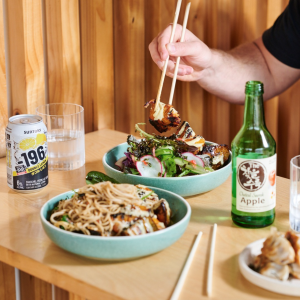 Akiba
Inspired by the informal, electric atmosphere found in the great food halls and dining rooms across East Asia, Akiba brings an upbeat dining experience. Staying true to traditional techniques and flavours, whilst also bringing a unique and contemporary edge to their dishes, indulge in dishes like juicy pork belly bao bun, Japanese fried chicken showered in parmesan and sweet and sticky squid on the menu.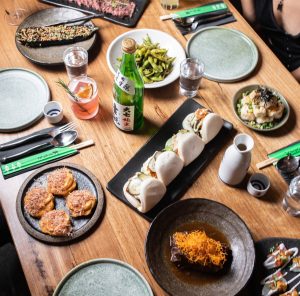 Okami Japanese Restaurant
Treat yourself to a feast at Braddon's first all-you-can-eat Japanese restaurant, Okami. Unwind in the cosy, casual atmosphere, and relish in the freedom of trying as many dishes as you like. With everything from sushi, sashimi, gyoza, steak, stir-fried udon and matcha ice cream made fresh to order. Make your way through the list for just $39 per head.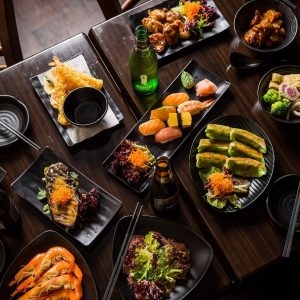 Tiger Lane
Canberra Centre's newly opened Asian dining precinct, Tiger Lane is your one-stop shop for a delicious and affordable meal. With five hawker-inspired vendors to pick from, including Japanese street food, Korean fried chicken, and authentic Chinese, along with an impressive cocktail bar spanning the middle of the bustling hall, there's everything you need for a lively night and satisfying meal.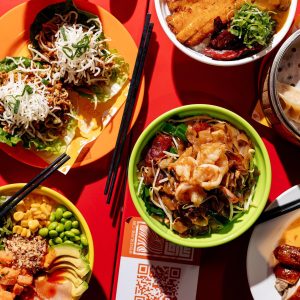 Super Bao
A thriving vendor of Verity Lane Market, Super Bao is widely loved for their fluffy handmade baos and selection of decadent fillings. With crowd-favourites featuring crackling pork belly, beer-battered eggplant, and tempura prawn, eat your way through the bao banquet of your dreams. If your company doesn't share your same love for baos, there is also Indonesian at Rosa Rosa, Korean at Seoul Chicken and Singaporean at Lim Peh's wonton noodles up for grabs.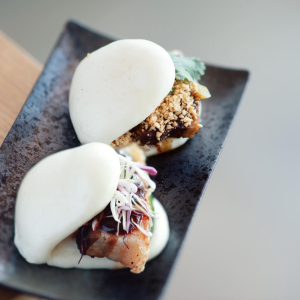 CBD Dumpling House
Enjoy the comfort and reliability of traditional Chinese food, at CBD Dumpling House. With a seemingly endless selection on the menu, there is something for everyone. Sit on the long bench table and watch the talented chefs in action or gather in the main seating area and unwind!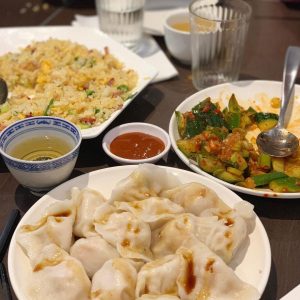 Kinn Thai
There is so much more to Thai cuisine than just chicken Pad Thai! Kinn Thai has nailed the art of delivering quality and flavour, through elevated yet simple dishes. Explore everything there is on offer in their relaxed and welcoming atmosphere, and pair it with one of their signature fruity cocktails.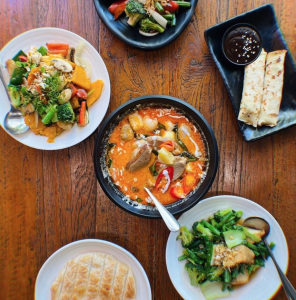 Bistro Nguyen's
Nestled in the corner of the Melbourne Building, Bistro Nguyen's is the perfect place for an easy, quick meal, with all the same flavour and authenticity. Serving an array of our favourites including their signature Bahn mi, hearty Pho, and stir fry, drop by and experience some of the best Vietnamese food Canberra has to offer.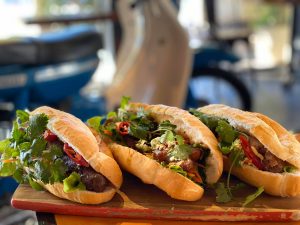 Tikka Take
Drawing inspiration from the flavours of India and Central Asia, you will find heavenly modern and gourmet dishes at Tikka Take. With each dish crafted with quality, freshness, and care at its core, indulge in the loaded roti wrap, creamy curry with rice and naan, Biryani or Thali spread.
Your favourite Asian joint didn't make the cut? Show them your support and vote in the 2023 People's Choice Awards.