Redsalt, hidden away in the centre of Crowne Plaza Canberra, is a restaurant that offers fantastic contemporary Australian meals and great service. The menu features a buffet breakfast service, light options for lunch, and a seasonal dinner selection packed with flavour and colour.
Upon entering the Crowne Plaza building, we were directed downstairs to the restaurant by the friendly hotel receptionists. The front-of-house staff were very professional and approachable, bringing us wines to pair with the dishes and constantly ensuring we were comfortable. Great service is obviously a priority at Redsalt.
Head chef Manoj is obviously very passionate about his craft. Having trained at the Hyatt Canberra for three years, he is very knowledgeable about all aspects of his cooking and took the time to explain the ingredients and process for preparing each dish. The dedication to his cooking really shines through, with each dish boasting big taste and immaculate presentation.
"For the summer menu, there is more of a focus on sweet and sour flavours and dishes that don't fill you up too much, but really excite your palette," Manoj explains.
The focus for Manoj's cooking comes in using local producers from the ACT and NSW, including the warmer regions of NSW for more colourful vegetables. He has a knack for finding innovative cooking techniques and is always searching for new methods and flavours to improve his already incredible dishes.
He has one secret ingredient that he uses in all of his cooking.
"A great team. Because without them, you can't cook!" Manoj says.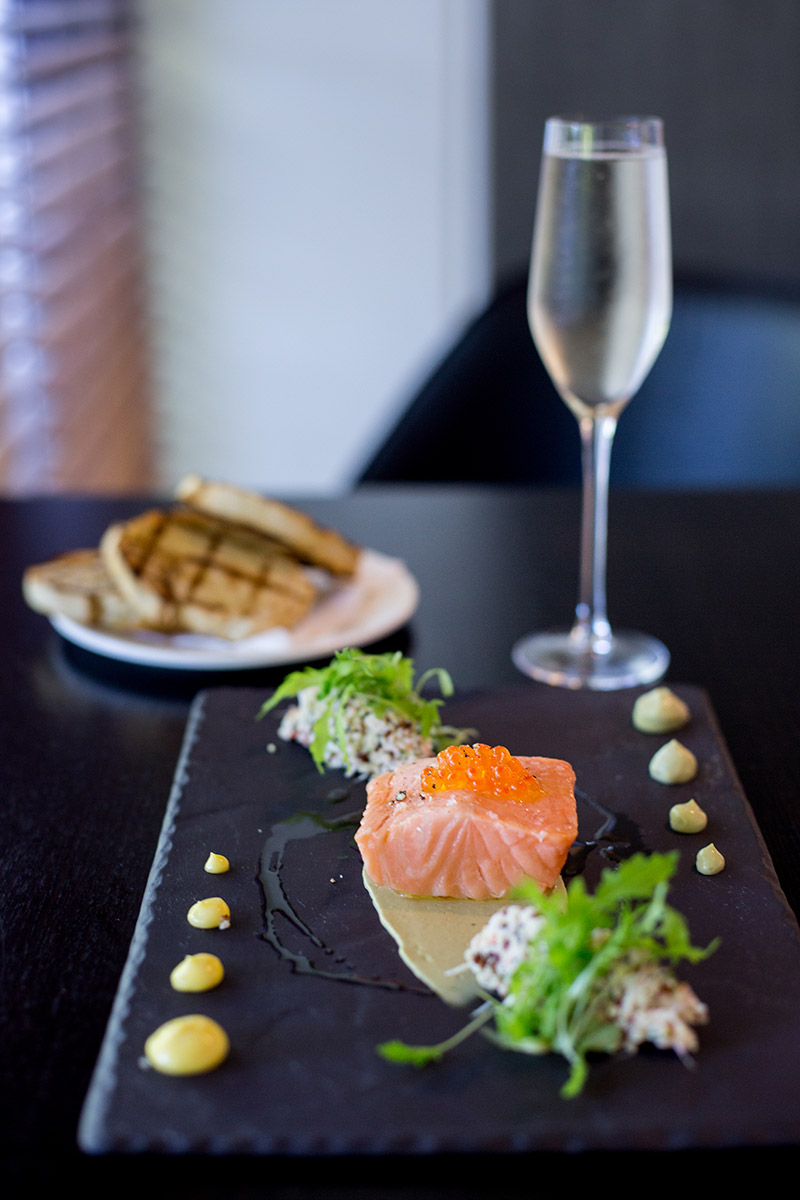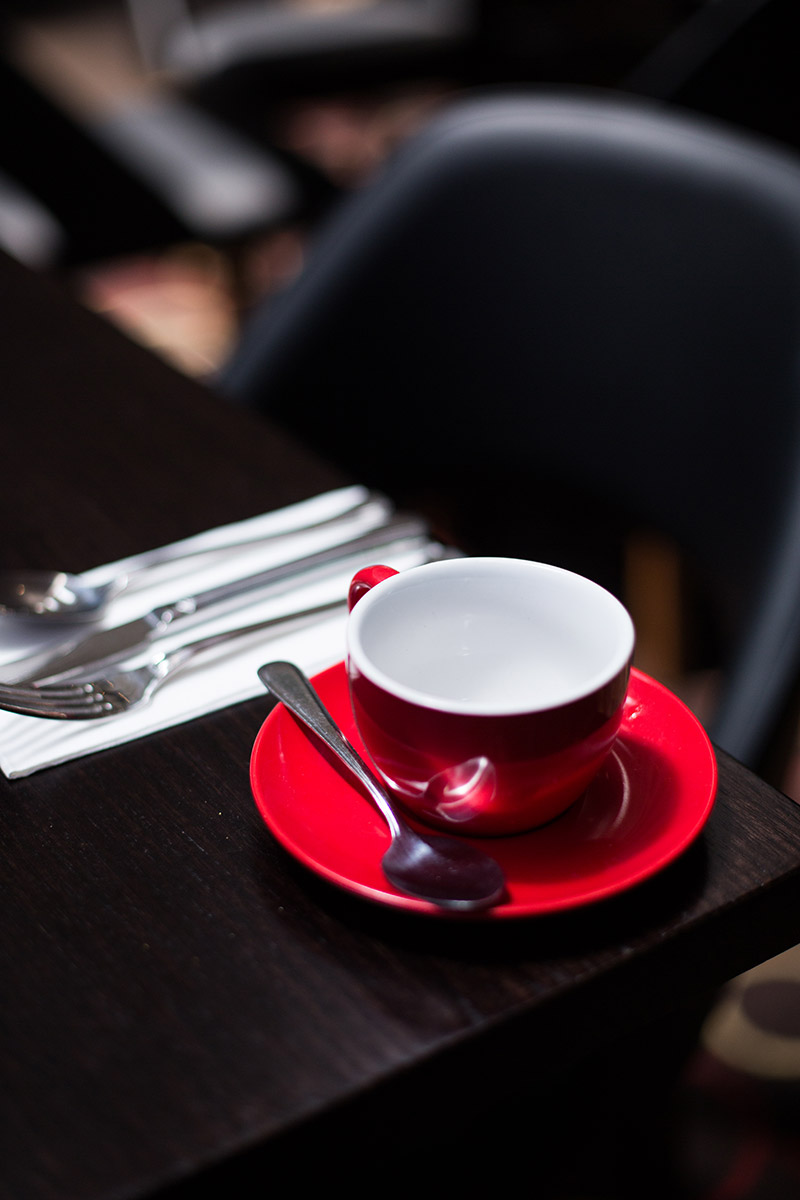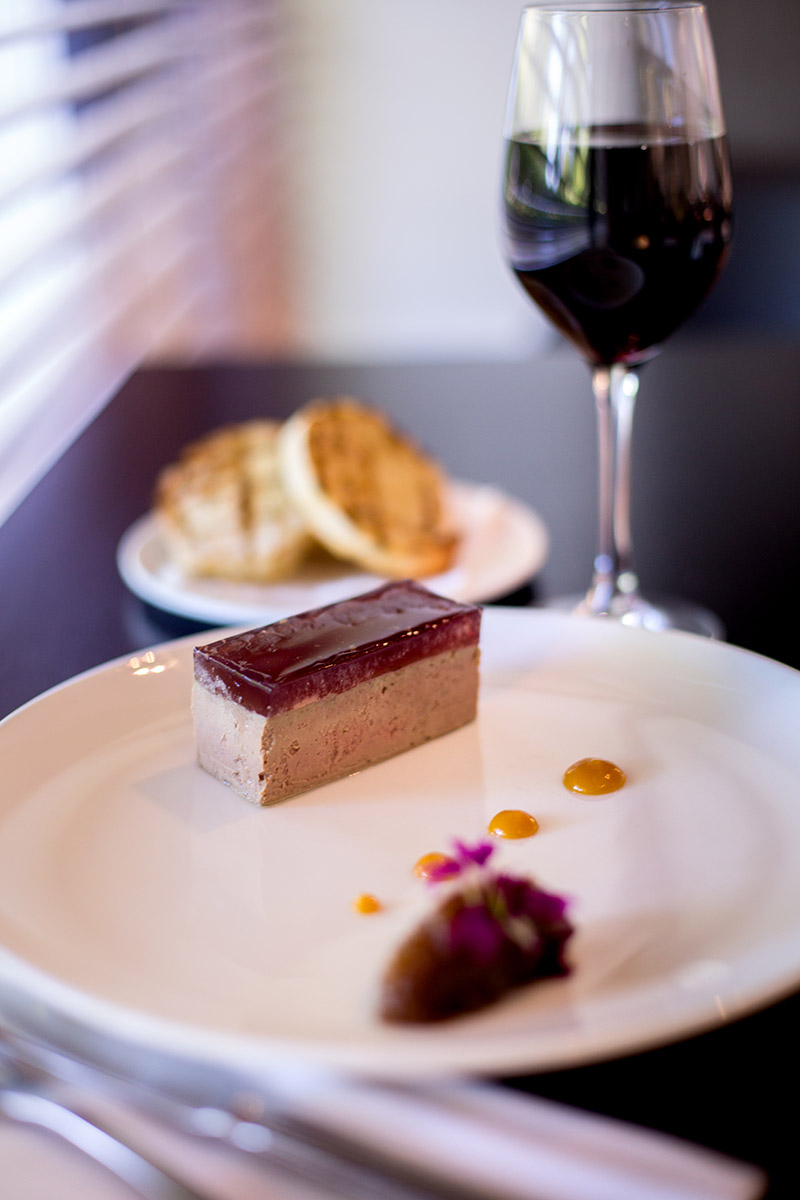 The first dish to hit the table was the Heirloom Tomato Salad. This was served with slices of herbed chèvre, macerated watermelon and vino cotto. The chèvre and vino cotto gave the dish a creamy, strong taste, while the blanched heirloom tomatoes were juicy and sweet. The slices of crisp watermelon were moist and refreshing, balancing out the dish perfectly.
The team at Redsalt certainly know their seafood, and the Sous Vide Huon Salmon is an amazing combination of delightful ocean flavours. The thick piece of salmon was cooked to absolute perfection and came with smooth avocado dressing. Served alongside the salmon was a crab and quinoa salad, which was fresh and flavoursome, without overpowering the rest of the dish.
Last of the entrees was the Chicken Liver Parfait, which came topped with an orange gel and a side of onion jam. This was served with a plate of sourdough croutons, which when combined with the velvety parfait created a great blend of textures and intense flavours. The onion jam added a sweet, fruity element to this already flavoursome dish.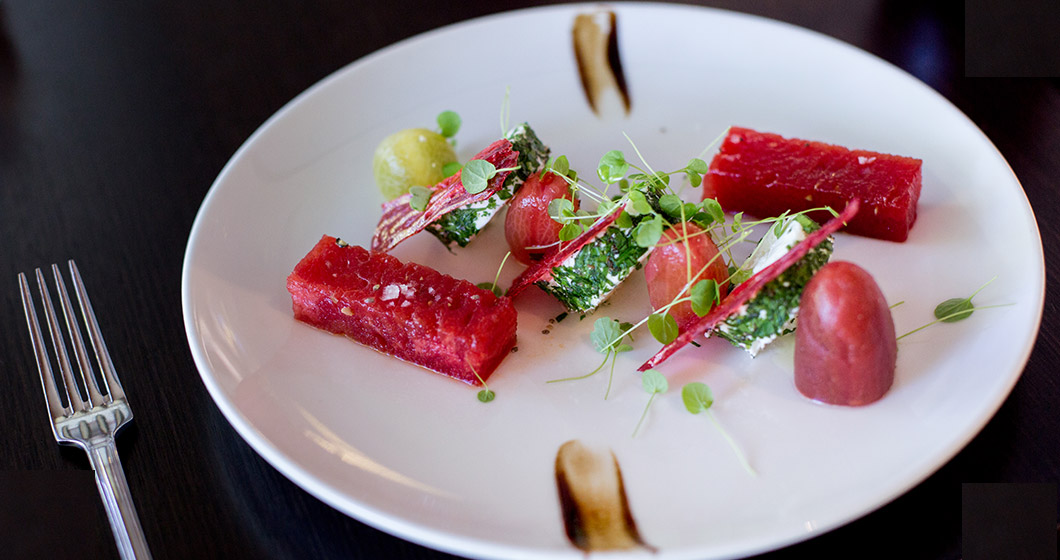 Saltbush Lamb Loin was served alongside a tender piece of lamb neck, both marinated in Moroccan spices for 24 hours, then slow-cooked for ten hours.  The neck came on top of a bed of crushed peas, feta and anchovies, paired with a creamy eggplant puree. Continuing the trend of flawlessly cooked meat, the lamb neck fell apart on the fork, while the slices of loin were soft and juicy.
The Berkshire Pork Sirloin was definitely the most colourful dish served, topped with bright yellow and red Piccadilly vegetables and served alongside green asparagus with a roasted apple gel. The chef explained that the pork is cooked sous vide with reduced red wine, star anise and sweet onion, then grilled to finish. The combination of rich flavours played off each other very well and really suited the tender pork sirloin.
The Pan-Fried Barramundi Fillet was a personal standout in this selection of dishes. Kept simple in a bean and clam ragu, and served with kale, blush turnip and sauce vierge, the fish had a beautiful crispy skin and was cooked perfectly throughout. The pair of clams on either side of the fish added a fantastic visual element to this dish, as well as being tasty.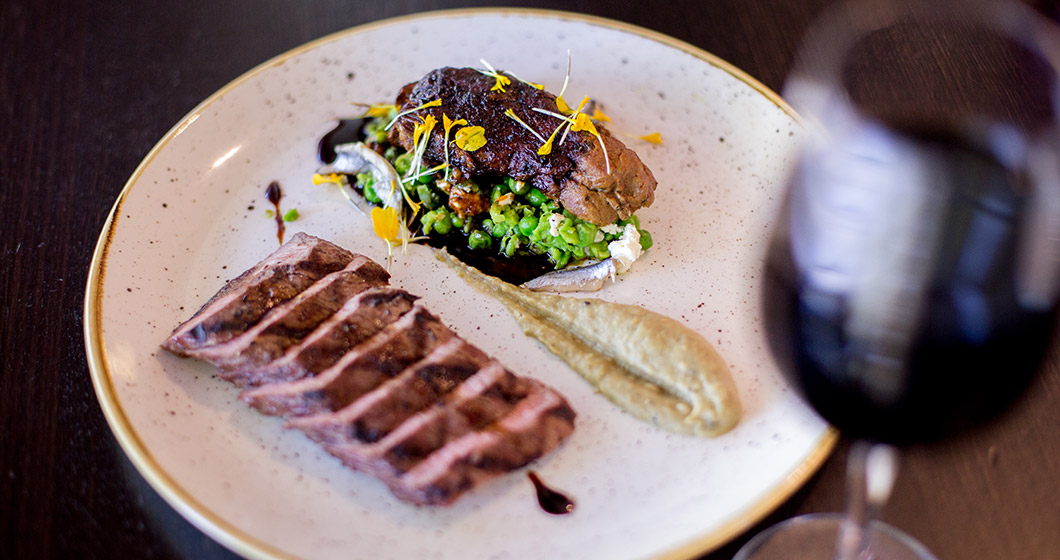 After the amazing array of entrees and mains, I'm surprised we had any room left for dessert. But when the Baked Berry Cheesecake was brought to the table, we just had to try it.
The creamy texture and zest of the cheesecake, paired with the fresh summer berries, makes this dish a must-have for any dessert lover. The cake is topped with a traditional Middle Eastern kataifi pastry, which adds to the appearance of the dish as well as the texture and taste. This was a great finish to an amazing meal.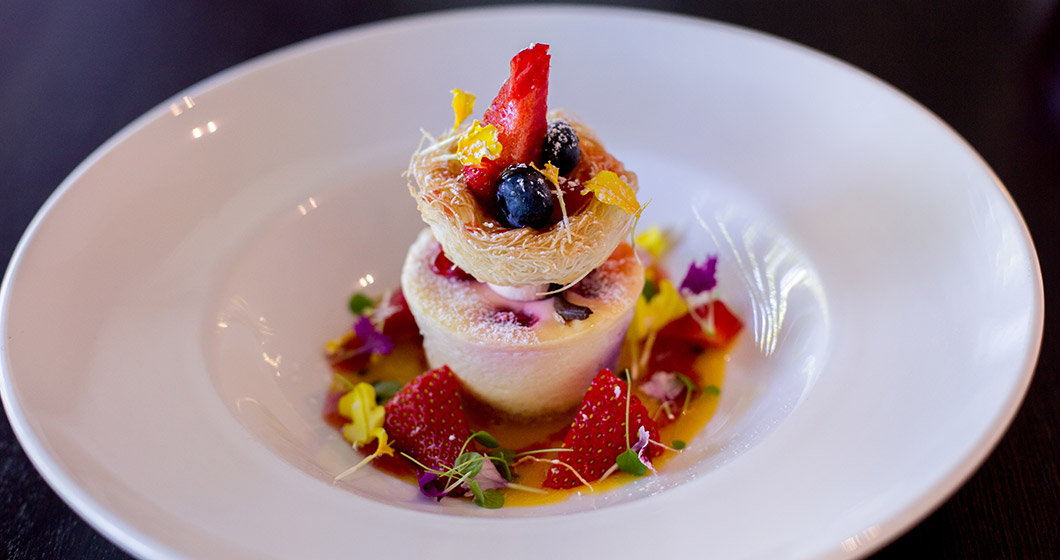 Redsalt is more than just a run-of-the-mill hotel restaurant. The team have embraced a philosophy of great seasonal produce and wholesome cooking. Their take on contemporary Australian dishes is inventive and sets a very high standard for others to follow.
Centrally located and open seven days a week, Redsalt is great for any occasion, whether it be a quick lunch or a more extravagant dining experience.  Read more about Redsalt here.