The Commons Street Feast is back again! Food trucks boasting cuisine of all kinds are parked in the top section of Commonwealth Park, ready to serve a foodie experience like no other.
My top tip, though, is to skip dinner and go straight to dessert!  I couldn't go past Gelato Messina's inaugural festival biscuits – of their disco-themed desserts, the Saturday Nut Fever Disco Biscuit was the right choice. Not to discourage fans of salted caramel or mint gelato but this hazelnut fudge wonder encrusted in more hazelnut praline had everything a dessert lover could want. The crunch alone was epic!
All levels of hungry are catered for, from after work drinks, a light meal or dinner and dessert, saving the best for last.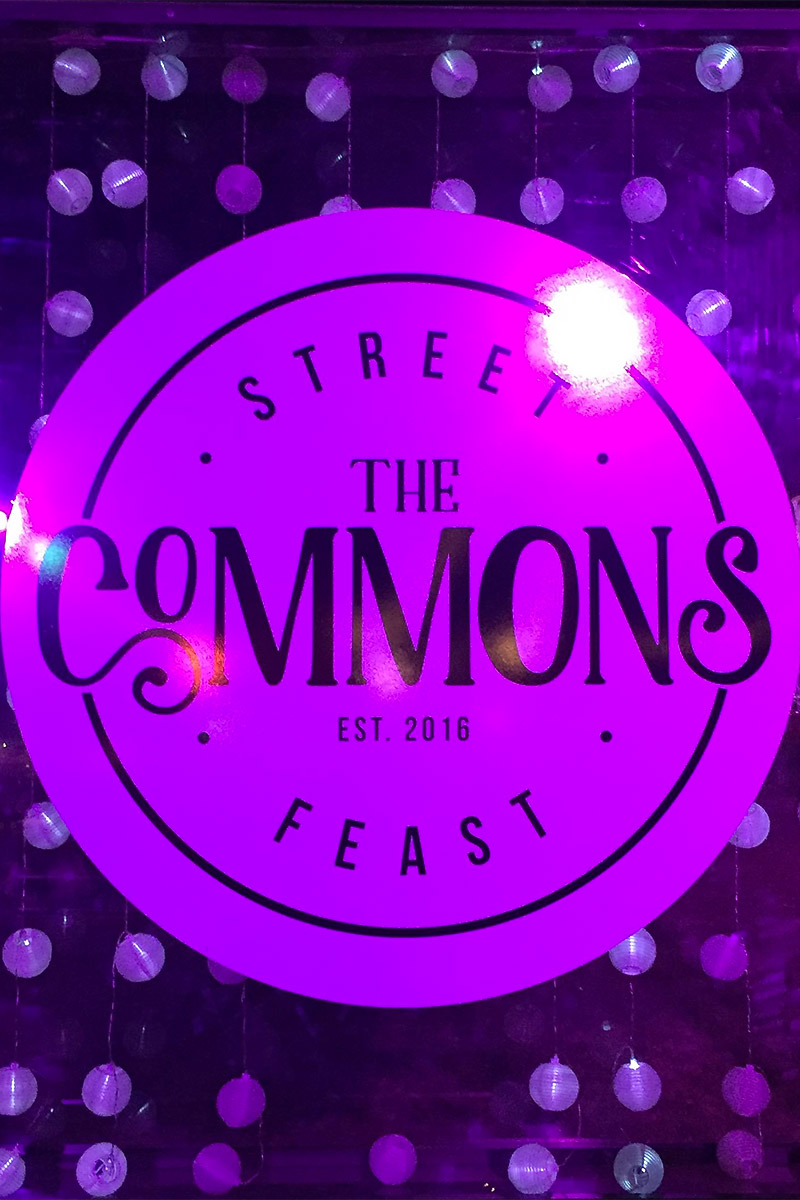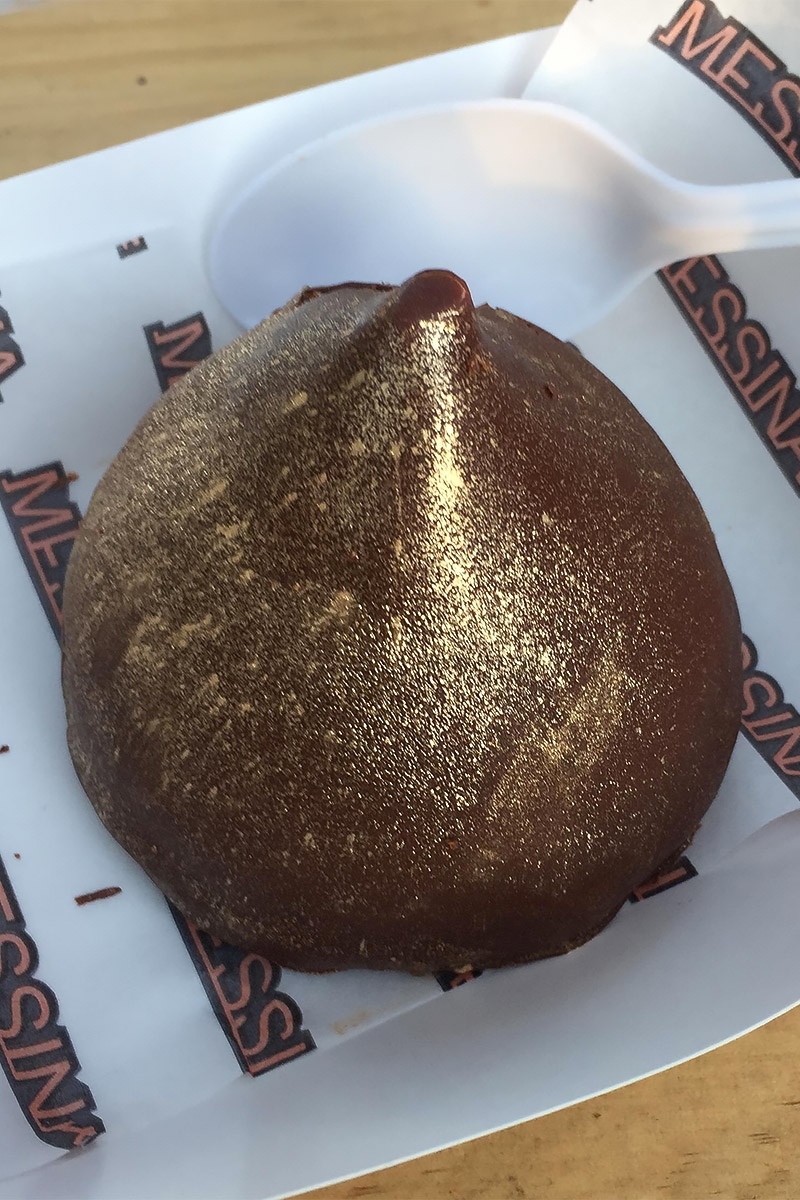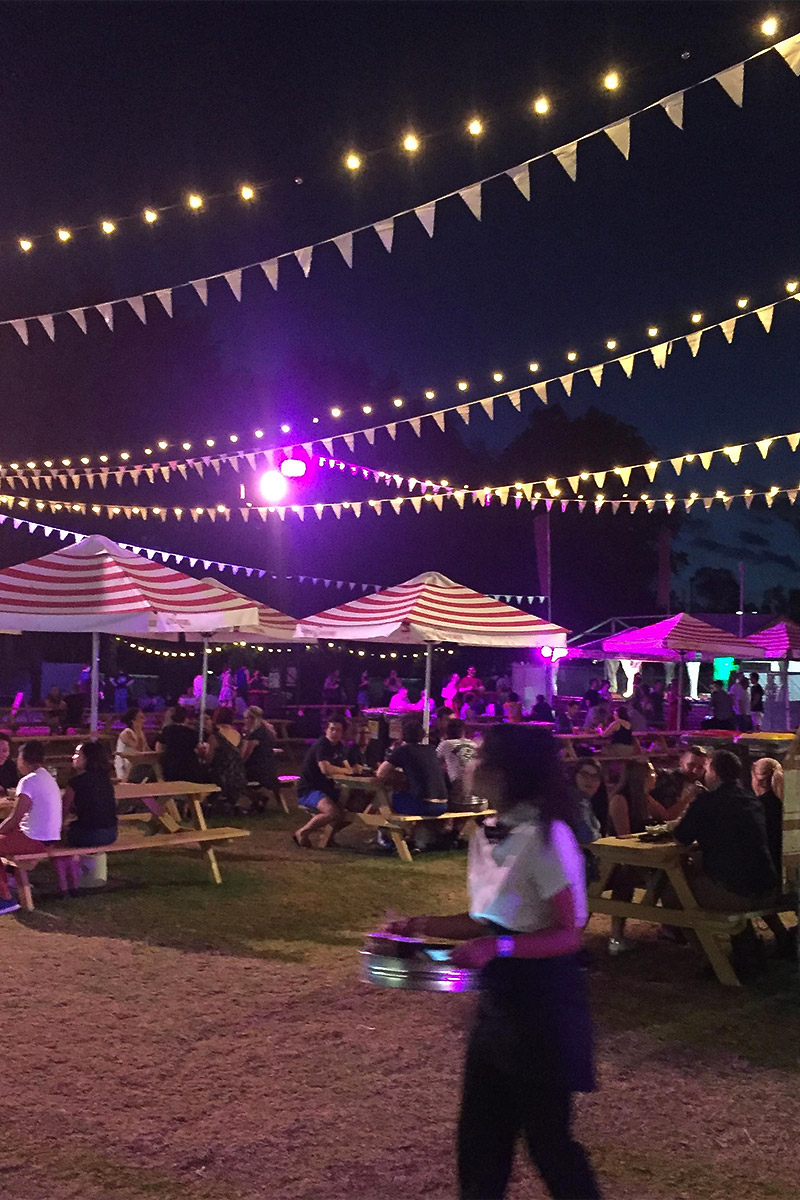 From Yum Cha to Indian, pizza and Pimm's, this year The Commons has got you covered for whatever you're craving.  If you're still unsure after a few minutes in the park, the aromas will decide for you.
Seriously, there is so much choice here and only ten days to try it all! Make an evening of your visit, relaxing on the grass with stacks of entertainment around you. DJs, street performers, a dog's day out, and stuff for the kids will delight the whole family. Just bring a rug and your smartphone or debit card because this is a cashless event.
Both vegetarians and meat eaters are catered for at Mary's Burgers, which I kept coming back to so it must be my favourite! But my burger bias must not detract from the other offerings, each more sumptuous than the last. Try the mouth-wateringly sweet chicken and pork skewers from Hoy Pinoy, or the exotic tofu bao from Tsuru.  I had both, and with only a slightly overfull stomach, I then had to have the succulent slow roasted BBQ pork and chicken from MEET.
The hardest to choose from has to be the desserts.  I mentioned the Disco Biscuits, but you should also try Hyper Real of the NGA's berry apple zombie pops, and Pimp My Chimney are serving up pastry spilling out with all sorts of goodies.
The festival even has a butler service from Thursday to Sunday.  The butlers will curate a meal for the indecisive and bring it to your picnic table. Be sure to check out the website for bookings and costs.
The Commons Street Feast is on until Sunday 10 December at Commonwealth Park, entry is free.