Up and coming Canberra artist Kirklandd chats to SAFIA's Harry Sayers about the launch of the ANU's new live music venue, Molo Live. Harry supports the move in strengthening Canberra's live music scene and hopes a music venue of this size will help mould the city into a touring mainstay, and back upcoming artists like Kirklandd looking to break into the industry.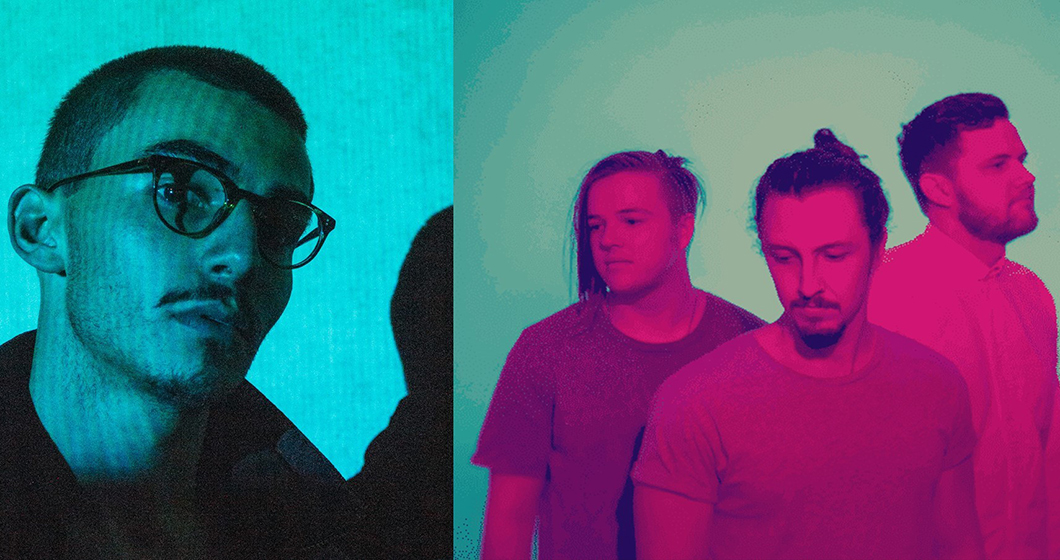 The live music scene in Canberra has reached a truly exciting point. With a surge of musical output and an increasingly diverse range of live music acts, Canberra has begun to prove itself as a fresh contender in the Australian music scene.
In recent times however, this trajectory has been challenged with increased live music restrictions and venue closures, proving difficult for local artists to find their feet in the live music scene with fewer venues offering the right size location for artists to reach their market.
Enter Molo Live, the new venue located in the heart of ANU's pop up village. Promising an exciting array of new shows from both interstate and emerging local acts, Molo is offering an exciting opportunity for local and touring bands to connect with the Canberra market, boasting an ideal medium-sized capacity and impressive sound and light production.
As Molo approaches its official launch party this weekend (Saturday 26 May) presented by Yours & Owls, I sat down with Harry Sayers from SAFIA to discuss the importance of local venues in SAFIA's early beginnings, and how Harry feels the venue will bring a necessary shift in Canberra's live music scene.
Harry, great to chat to you man! I'll start with the important question here – in recent times, touring acts have gradually started to recognise Canberra as a viable stop on their national tours, but this definitely hasn't always been the case – what do you think has sparked this shift?
People are just starting to realise there's some great talent here, and we have a great appreciation for live music. I think having local venues open their doors to accommodate local and touring acts has proven this demand – there's now more music coming out of Canberra than ever and we're starting to get recognised as a result.
How did you and the SAFIA boys find your feet in the local live scene early on, and what role did live venues play in growing your local following?
We started out playing smaller-sized venues like Transit, and being a local act we had a really positive following within our hometown crowd. We've since played a number of local festivals and at UC refectory, but currently there's no venue in between to offer a medium sized capacity – I think it's the right time now for someone to step up and meet this demand.
Did uni-based venues and events play an important role for the group, and do you feel introducing a medium-sized venue in the ANU will be an effective move?
University events, particularly at the ANU, played a big part in building our following locally. We played a number of O-Week events and supported the Presets at the previous ANU venue, and these were the first shows that gave us a taste for bigger production within a university crowd.
It makes a heap of sense to introduce a new venue in the University location. I think there's a great opportunity to introduce local and touring acts to the university crowd that otherwise wouldn't exist. I'm excited to see what the venue brings.
Yours & Owls have jumped on board to assist bringing exciting local and interstate acts to the venue – are you keen to see what they deliver with their launch event and upcoming shows?
Yours & Owls really know what they're doing. They're the most professional young dudes out and I can't wait to see what they do for the new venue.
Molo Live is set to have its launch event this Saturday 26 May at the ANU Pop Up Village, featuring Polish Club, Citizen Kay, The Gooch Palms, Genesis Owusu & More. Tickets available HERE
Photo credit: @BcsImaging