22julAll DayWilma - The Canberra Truffle Trail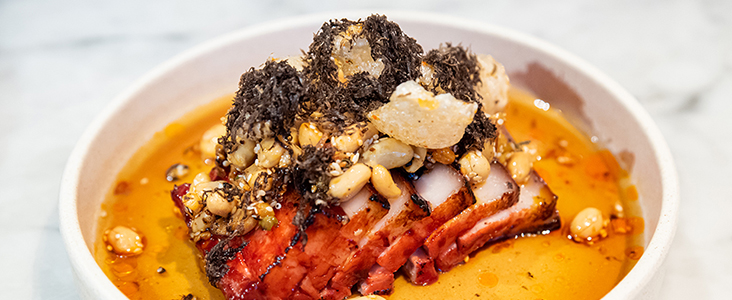 Wilma – The Canberra Truffle Trail

Filling the restaurant with the heavenly smells of fresh black truffles, Wilma's Asian-style menu might not be the first restaurant you'd think of when seeking out your winter truffle hit, but somehow it just works. Sourcing truffles not so far away at Pialligo Truffles, you can now get a generous shaving on their crowd-pleasing hot smoked char sui pork belly. A real melt-in-your-mouth situation, the juicy tender slices of pork have a delicate taste that is uplifted by the nutty combination of the peanuts and truffles, with that well-rounded hint of chilli in the sauce. Putting truffle on just about everything with particular recommendations, upgrade your usual Wilma banquet with glorious shavings of truffle.   

Available until the end of truffle season.