jul6:30 PMTrivia Night: Movie Night at The Canberra Wine HouseJuly 19 at 6:30 PM The Canberra Wine House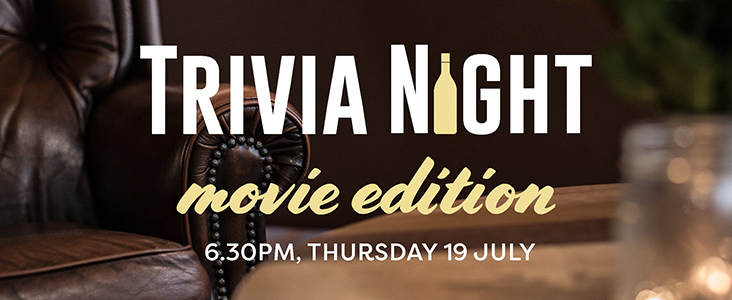 Trivia Night: Movie Night at The Canberra Wine House
Gather your friends, order some bottles of local wine, indulge in their new pizza menu, and test your movie knowledge with their Trivia Night on Thursday 19 July, 6.30pm at The Canberra Wine House.
Plus, dress as your favourite movie character for your chance to win a special prize! Additional prizes will be awarded throughout the night and entry is free!
The night will kick-off at 6.30pm and bookings are essential. It's best to organise your friends and book your table early so you don't miss out! Give them a call on 02 6162 5649 or book online at thecanberrawinehouse.com.au.
Read More