23aug - 25aug 236:45 PMaug 25Special Screenings of IT at Dendy6:45 PM - 4:00 PM (25) Dendy Canberra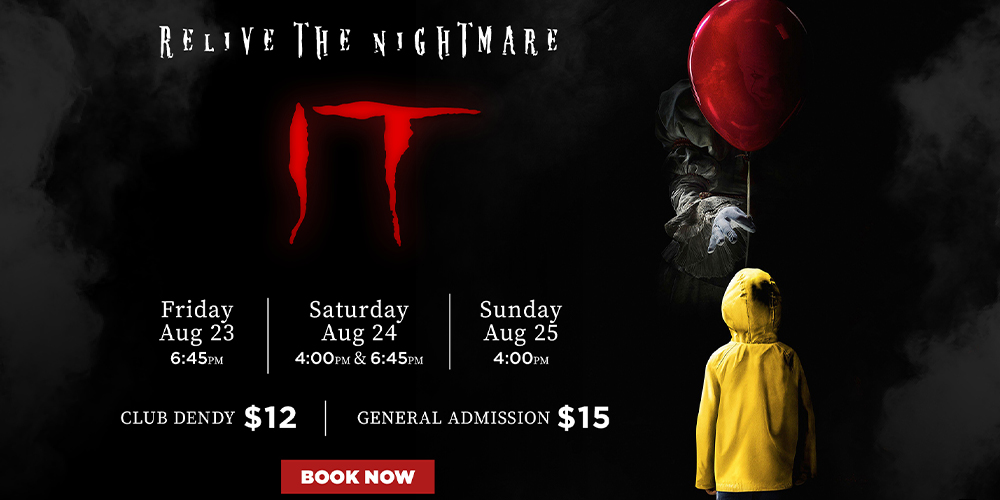 August 23 (Friday) 6:45 PM - 25 (Sunday) 4:00 PM
Special Screenings of IT at Dendy
Relive the nightmare this August with four special screenings of IT at Dendy.
Friday 23 August, 6:45pm
Saturday 24 August, 4:00pm & 6:45pm
Sunday 25 August, 4:00pm
When children begin to disappear in the town of Derry, Maine, neighborhood kids band together to square off against Pennywise, an evil clown whose history of murder and violence dates back for centuries.
For more information and tickets, visit the Dendy website.
Read More