oct11:00 AMThe Snow Queen Performance at The Belconnen Community CentreOctober 07 at 11:00 AM Belconnen Community Centre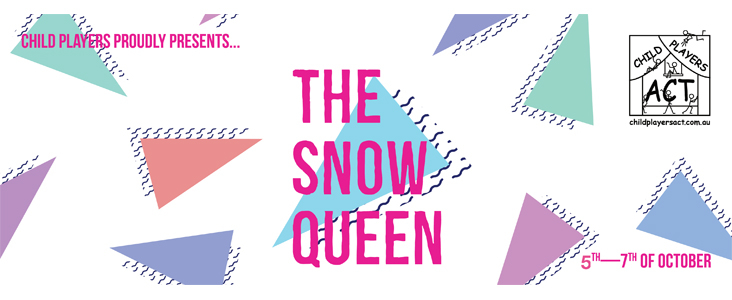 The Snow Queen Performance at The Belconnen Community Centre
The Snow Queen is an original production adapted from the children's favourite by Hans Christian Anderson.
Join Gerda on her mission to save her best friend Kai from the icy Snow Queen. This heartfelt tale of friendship and growing up follows Gerda as she braves obstacles and meeting all kinds of wacky characters along the way.  Packed full of fun for all ages, this hilarious 80's take on the classic story is the perfect family activity this school holidays!
The one hour, no interval production of Snow Queen will be performed at The Belconnen Community Centre, Swanson Court, Belconnen between 5-7th of  October, 2017.
Bookings can be made here. Tickets can also be purchased at the door one hour before each performance.
Saturday performance:
7th October – 11am & 2pm
Tickets: $15
Child Players ACT is proud to support upcoming artisits in Canberra
Read More