02nov(nov 2)1:00 AM08(nov 8)1:00 AMSERPICO - DENDY REWIND AT DENDY CINEMAS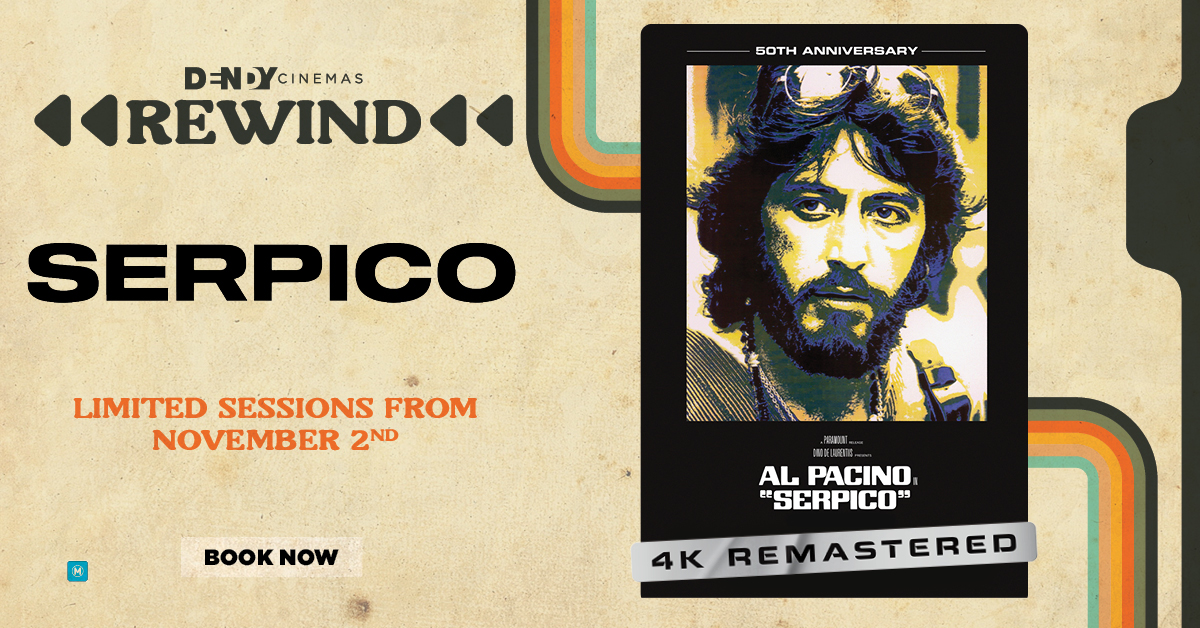 SERPICO – DENDY REWIND AT DENDY CINEMAS

Celebrate the 50th anniversary of Al Pacino's Classic, Serpico, with its brand new 4K restoration.

Discover the stunning 4K restoration of a New Hollywood classic from director Sidney Lumet – the true story about a cop who blew the whistle on rampant corruption in the police force. In New York in 1971, an honest policeman, Serpico (Al Pacino in a ferocious and career changing performance), investigates corruption among his fellow workers. In the course of his inquiries, he becomes increasingly isolated but more convinced of their guilt until finally he decides to reveal all to the New York Times.