19jan(jan 19)11:00 AM30(jan 30)2:00 PMSchool Holidays @ Marketplace Gungahlin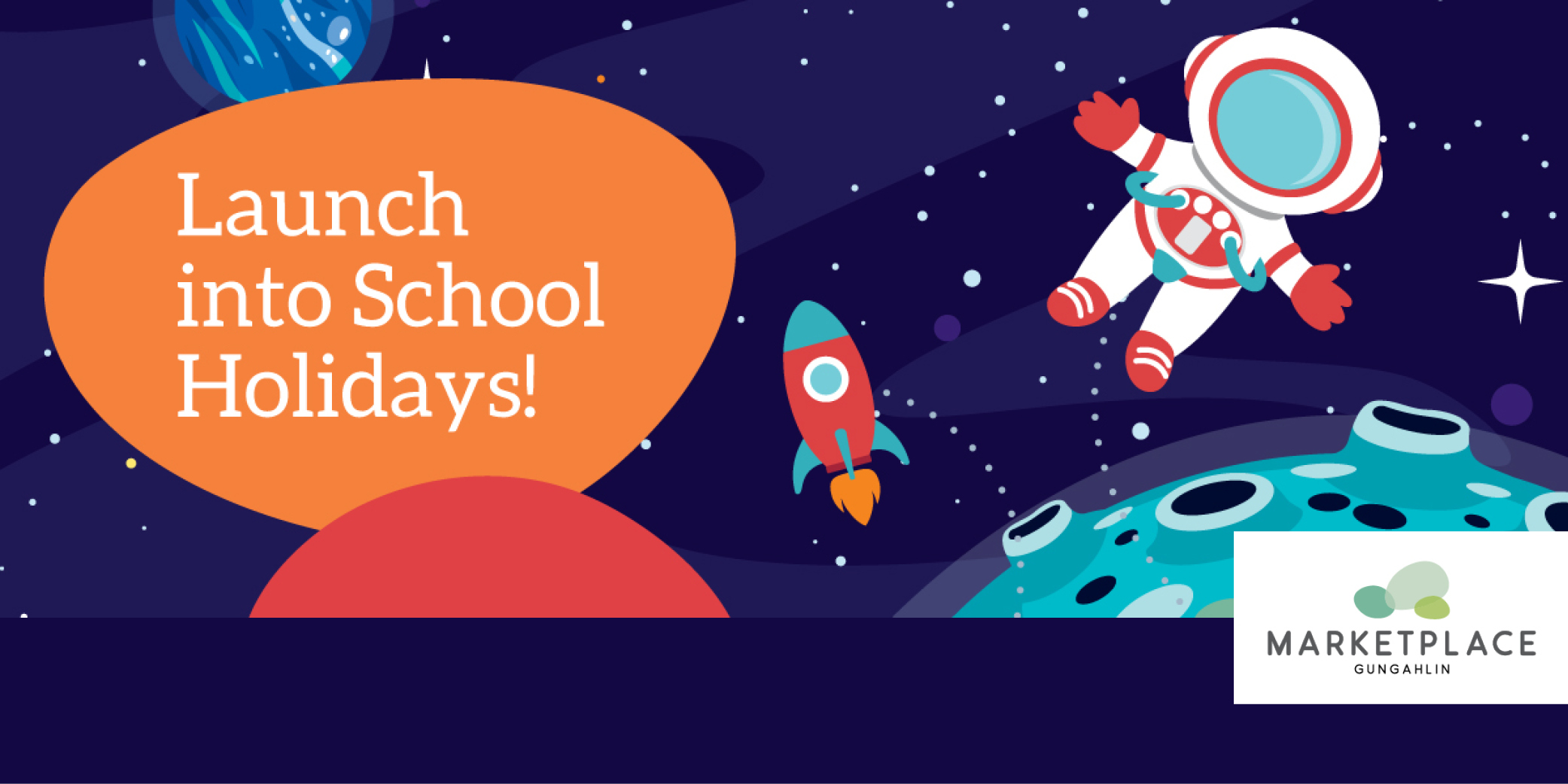 School Holidays @ Marketplace Gungahlin
Launch into the school holidays! Join Marketplace Gungahlin for FREE school holiday fun.
Where: Centre Court, Outside Big W
When: 11am – 2pm from 19 January – 30 January
PROGRAM
Wednesday 19 Jan – Friday 21 Jan
Solar System Mobiles
Colour in all the planets and put together your very own solar system mobile. Hang it somewhere fun and watch the planets rotate around the Sun.
Saturday 22 Jan – Monday 24 Jan
Galaxy Slime
Make your own galaxy slime, add some glitter and space colours and mix it together to look just like something from outer space.
Tuesday 25 Jan – Thursday 27 Jan
Alien Headbands
Build your own Alien headband, using googly eyes, pom poms and all the fuzzy outer space pieces to design your own alien. How many eyes will your alien have?
Friday 28 Jan – Sunday 30 Jan
Space Straws
Blast into your next drink with your own space straws! Colour in your rockets and glue them onto your own paper straws. We might even be able to share the recipe for our favorite outer space milkshake shhhhh.