17oct7:30 PMRed Carpet Screening: A Star is Born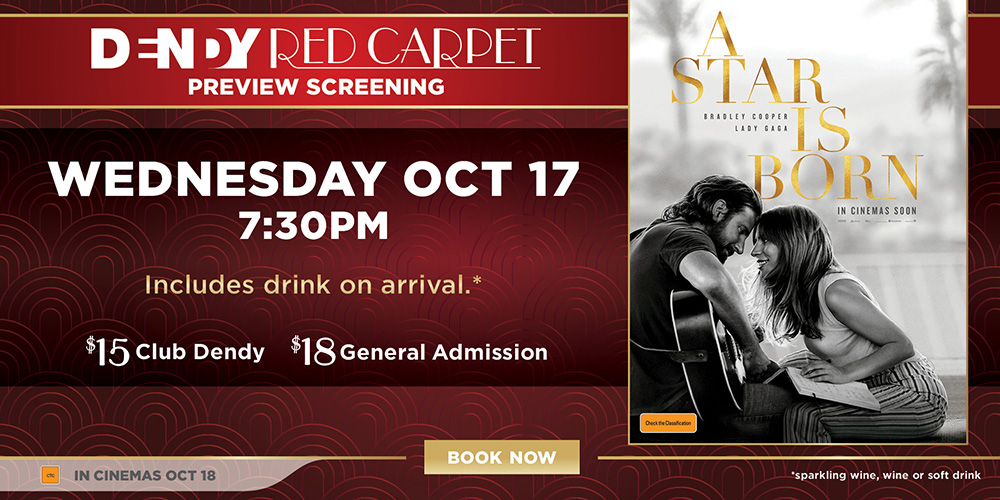 Time

October 17 at 7:30 pm
Red Carpet Screening: A Star is Born

Cooper makes his directorial debut with a remake of the classic story, as well as providing a major film role for Lady Gaga.

Dendy Cinemas are hosting a preview screening for the film you've been waiting for with a complimentary drink on arrival for all guests!

Tickets are $15 for Club Dendy Members & $18 for General Admission.

Secure your tickets here to be the first to watch it!