jun5:00 PM- 12:00 AMRamen + Hip Hop at Lazy SuJune 25 at 5:00 PM - 12:00 AM Lazy Su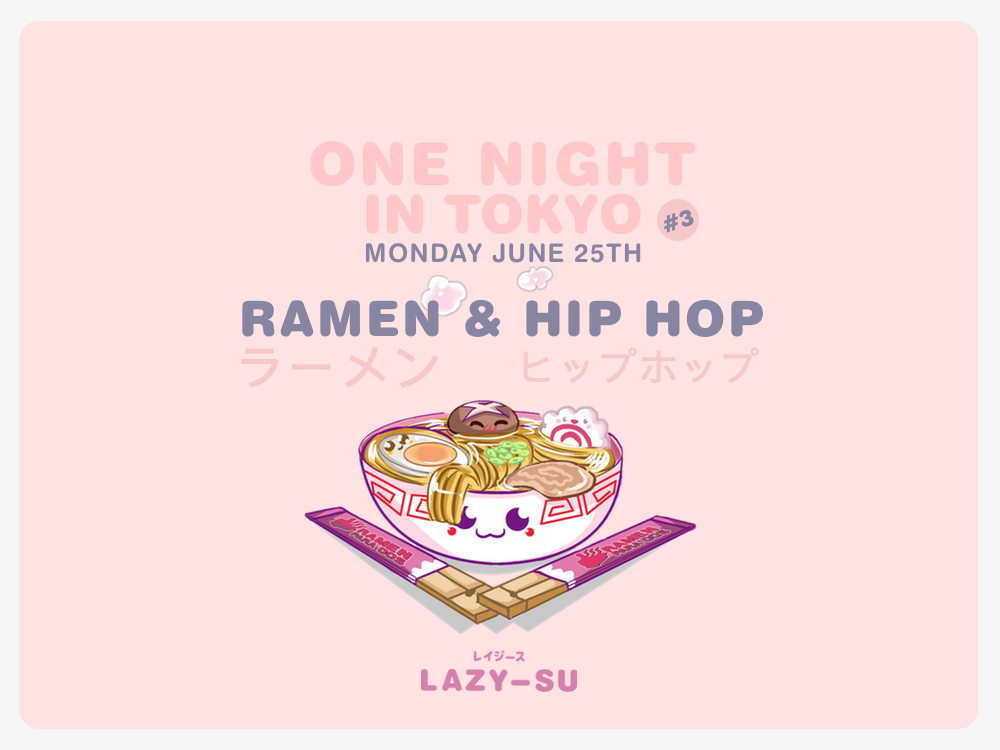 June 25 at 5:00 PM - 12:00 AM
Ramen + Hip Hop at Lazy Su
Ramen + Hip Hop is back and it's set to be a slurp-fest.
On your chopsticks. Get set. Slurp.
Lazy Su is turning into a Ramen & Hip Hop bar for one night only.
Monday June 25th (from 5pm – late)
With tantalising flavour combos including Fried Chicken Ramen and Spicy Pork + Kimchi Mazeman Ramen, Lazy Ramen lovers will delight in swirling bowls of noodles, cocktails and dumplings – with vegetarian and vegan options too.
Bookings are encouraged to secure a slurping spot. Walk-ins also available.
P.S. Did you know that slurping ramen is scientifically proven to heighten the ramen flavour? For the same reasons that wine is gurgled, ramen should be slurped so that the steamy soup aromas can excite the senses and deepen your ramen experience. Permission to slurp.
Read More