jul5:15 PMThe Odd Couple: Italy and Japan in WWIIJuly 25 at 5:15 PM National Library of Australia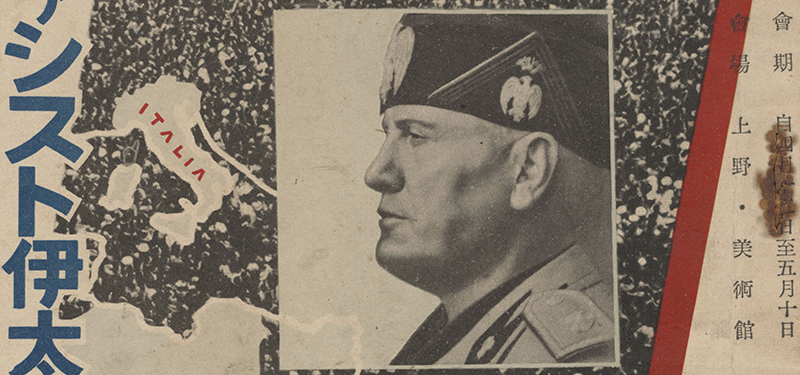 The Odd Couple: Italy and Japan in WWII
The alliance between Axis Powers during World War II brought together an unexpected coalition between Italy and Japan. Dr Monserrati will respond to these questions based on his research of the rich personal papers of Arundel Del Re, an Italian expatriate in Japan who later settled in Australia, and other archival sources.
Dr Monserrati is Visiting Assistant Professor of Comparative Literature at Williams College, Massachusetts, USA.
His Fellowship research will inform his book Searching for Japan in Contemporary Italy.
Dr Michele Monserrati is a National Library of Australia Fellow Supported by the Harold S. Williams Trust for Research in Japan Studies.
Read More