16jul - 24All DayMoon Film Festival at Dendy(All Day) Dendy Canberra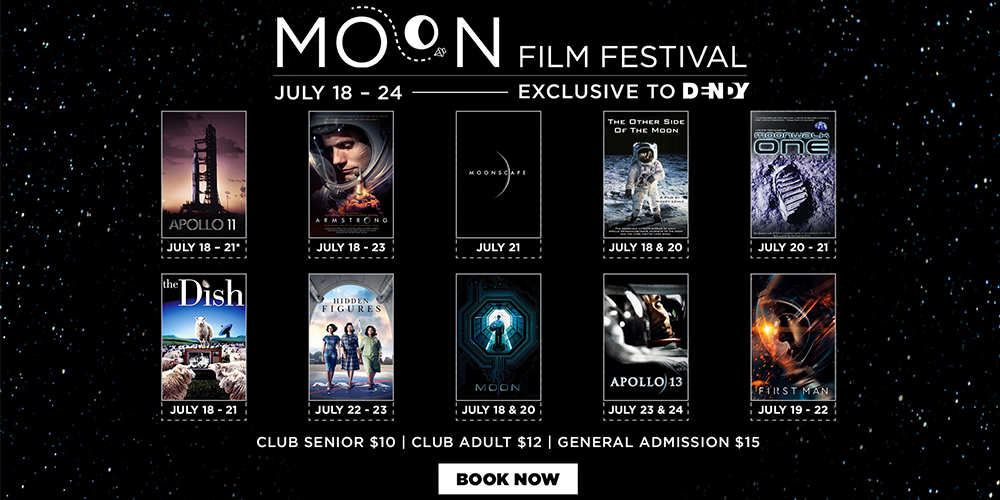 July 16 (Tuesday) - 24 (Wednesday)
Moon Film Festival at Dendy
On the 20th of July 1969, Neil Armstrong stepped on to the Moon. To celebrate the 50th anniversary, Dendy presents THE MOON FILM FESTIVAL.
In the years before and since, the Moon has featured in stories of exploration, especially so in the movies. The Moon Film Festival, curated by Adventurer of the Year Michael Smith, will showcase a selection of favourite, obscure, short and even the "cheesy" films as late shows, that feature our beloved Moon.
Please note, Apollo 11 has standard pricing, and Club Dendy $1 bonus tickets are not available on Apollo 11.
For more information and tickets, visit the Dendy website.
Read More