12aug10:00 AMMade In Italy - Seniors Morning Tea Preview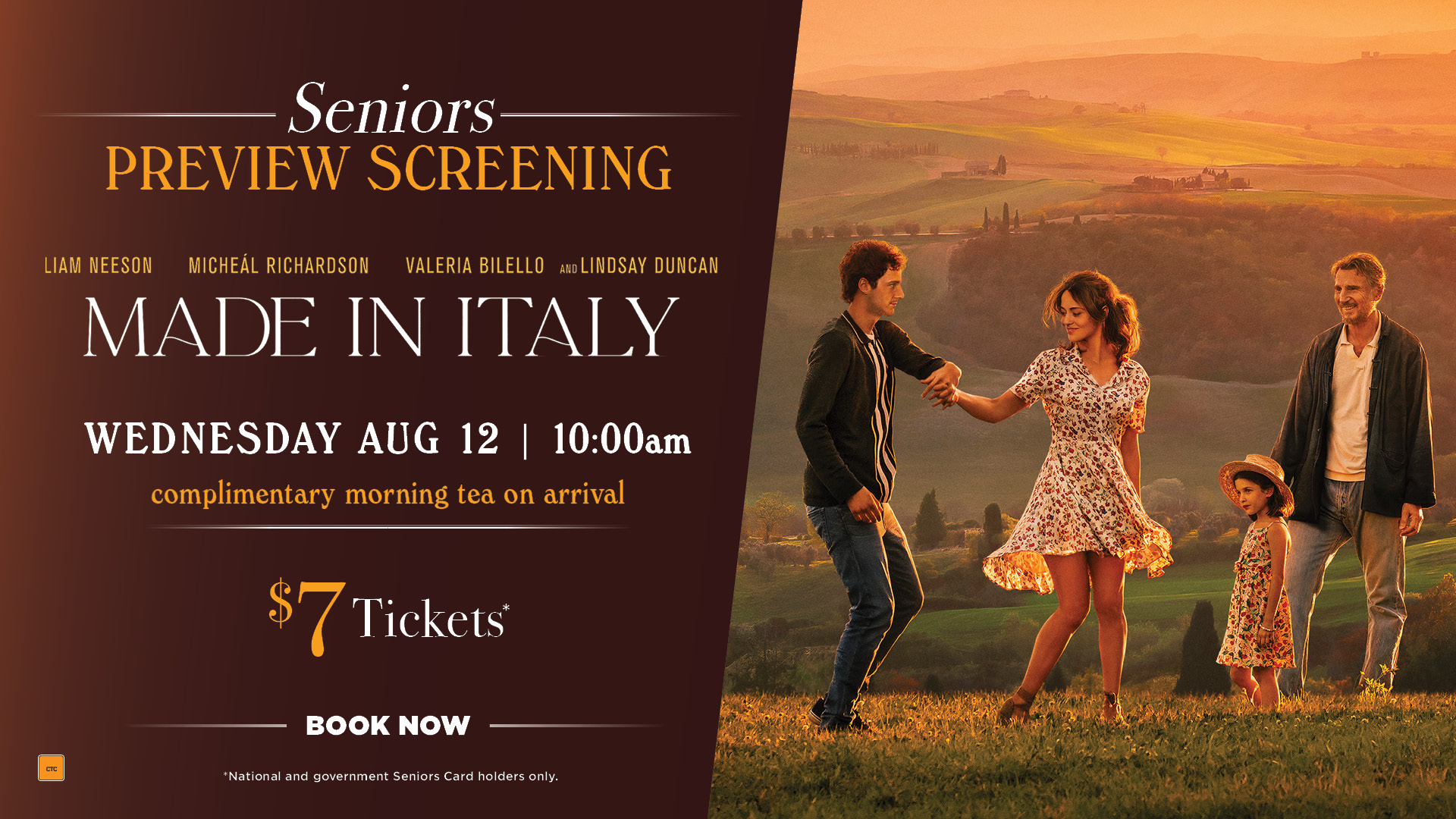 Time

August 12 at 10:00 am
Made In Italy – Seniors Morning Tea Preview

Join DENDY Canberra for a Seniors Morning Tea Preview of Made In Italy.

A heart-warming father son story set in glorious Tuscany about bohemian London artist Robert (Liam Neeson), who returns to Italy with his estranged son Jack (Micheál Richardson) to make a quick sale of the house they inherited from his late wife. Neither expects to find the once beautiful villa in such a state of disrepair.

Tickets: $7 Tickets*

*National senior cardholders and government-issued seniors cardholders only.