apr5:30 PMThe Lakes Autumn/Winter Menu Launch Event 2019April 05 at 5:30 PM Gungahlin Lakes Golf & Community Club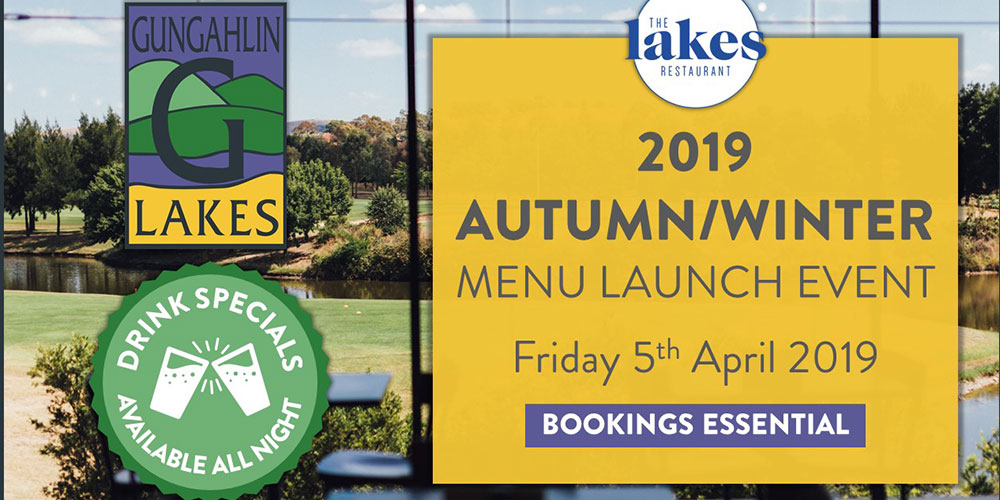 The Lakes Autumn/Winter Menu Launch Event 2019
You are invited to attend the launch of The Lakes Restaurant's Autumn/Winter menu for 2019!
The menu comes with a NEW & IMPROVED Kids Menu (now approved by the ACT Government's 'Healthier Choices Canberra' initiative!) some tasty new dishes, and seasonal changes to some of the club classics, burgers & pizzas -there's something for the whole family!
We're offering extra special drink prices at The Lakes Restaurant Bar ONLY for all Members who attend, with glasses of ALL Chain of Fire wines just $5.00, or grab a bottle to share for $20.00! We'll also have schooners of Furphy & 150 Lashes available for $5.00, and $7.00 jugs of soft drink to keep the kids happy!
Bookings are essential – don't miss out!
Call the Lakes on 02 6242 6283 now to secure your table, or book online here.

Becoming an Ainslie Group member is easy! Just speak to our friendly receptionists upon your next visit to find out how.
Read More