mayFeaturedKokoda 2018 Cocktail ReceptionCocktail Evening at Hellenic Club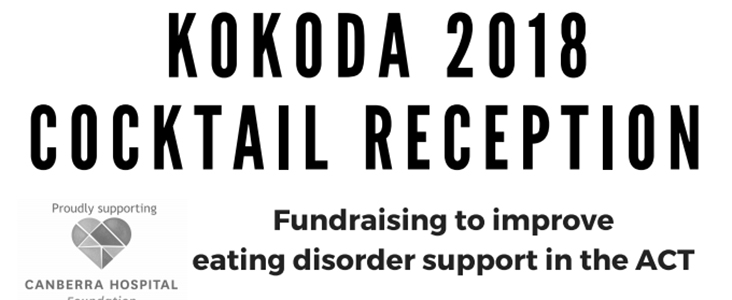 Kokoda 2018 Cocktail Reception

Celebrate the success of the Kokoda 2018 fundraising campaign with a cocktail reception at the Hellenic Club on Saturday 5 May.  Sole fundraiser and lived experience advocate Jacqui Brooker has raised more than $12,000 for improving eating disorder support in Canberra, with her commitment to the cause culminating in her walking the Kokoda Track from 16 to 24 April.  Share in Jacqui's journey, listen to guest speaker ACT Minister for Mental Health Mr Shane Rattenbury, and be there for the launch of a lived experience resource on the night.