17jan4:30 PM6:00 PMHigh Ground - Zoom Q&A + Special Panel Discussion Screening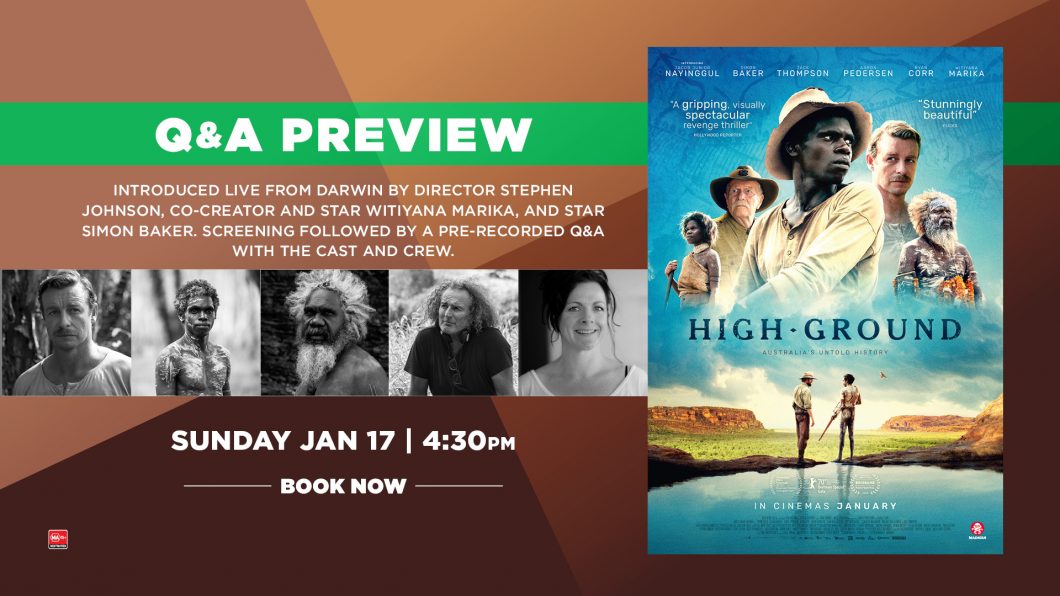 Time

January 17 at 4:30 pm
High Ground – Zoom Q&A + Special Panel Discussion Screening

Due to Covid travel restrictions, our High Ground Q&A will be via Zoom in cinema.

There will be a live introduction from Darwin by Director Stephen Johnson, Co-creator and star Witiyana Marika and star Simon Baker.  The screening will be followed by a special pre-recorded from Darwin Q&A with the cast and crew.

HIGH GROUND chronicles young Aboriginal man Gutjuk, who in a bid to save the last of his family teams up with ex-soldier Travis to track down Baywara—the most dangerous warrior in the Territory, who also happens to be his uncle.

As Travis and Gutjuk journey through the outback, they begin to earn each other's trust, but when the truths of Travis' past actions are suddenly revealed, it is he who becomes the hunted.