feb6:00 PMGolden Koala Chinese Film FestivalFebruary 24 at 6:00 PM Molonglo Theatre @ the Crawford School of Public Policy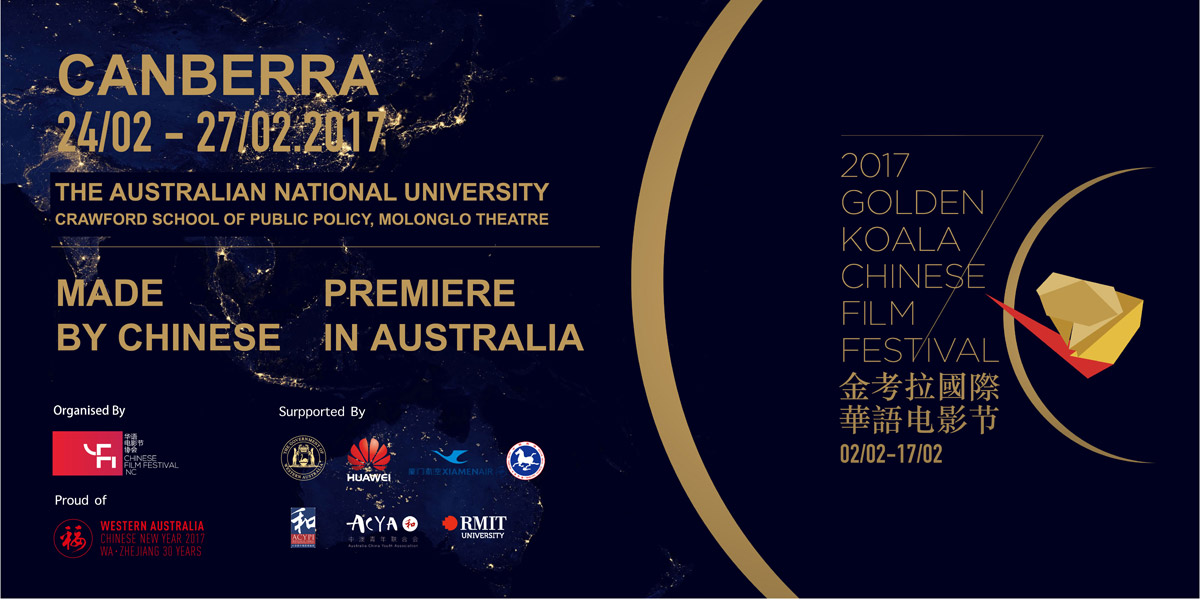 Golden Koala Chinese Film Festival
The Golden Koala Chinese Film Festival aims to promote Chinese films and boost Australia's understanding of Chinese culture. It brings to Australia the best Chinese language films this season, showcasing new, up-and-coming directors. With films ranging from documentaries, horror, LGBT, comedy, and a downright tear-jerker, there's definitely something for everyone!
For the first time ever, the Australia-China Youth Association at ANU is proud to announce that they will be hosting the 2017 GKCFF in Canberra! This year, the FREE festival screenings will take place from Friday, February 24th to Monday, February 27th.
THERE WILL BE 8 INCREDIBLE FILM SCREENINGS ACROSS 4 NIGHTS! ALL FREE WITH ENGLISH SUBTITLES!
For more information, please head to www.gkcffcanberra.eventbrite.com
第七届金考拉国际华语电影节既去年成功的放映之后再次回归!此次活动旨在宣传中国电影的同时增进澳洲对中国文化的理解。这给澳洲带来了这一季最佳的中文电影,及新一代有想法有抱负的导演亮相的机会。
今年,中澳青年联合会很荣幸地告知大家,我们将第一次在堪培拉举办2017届的金考拉国际华语电影节!今年,放映活动将在2月24日,周五至2月27日,周一进行。届时,将有8部绝佳的电影陆续在4晚放映,并附有中文字幕
Read More