13sep1:30 PMGhost - High Tea Screening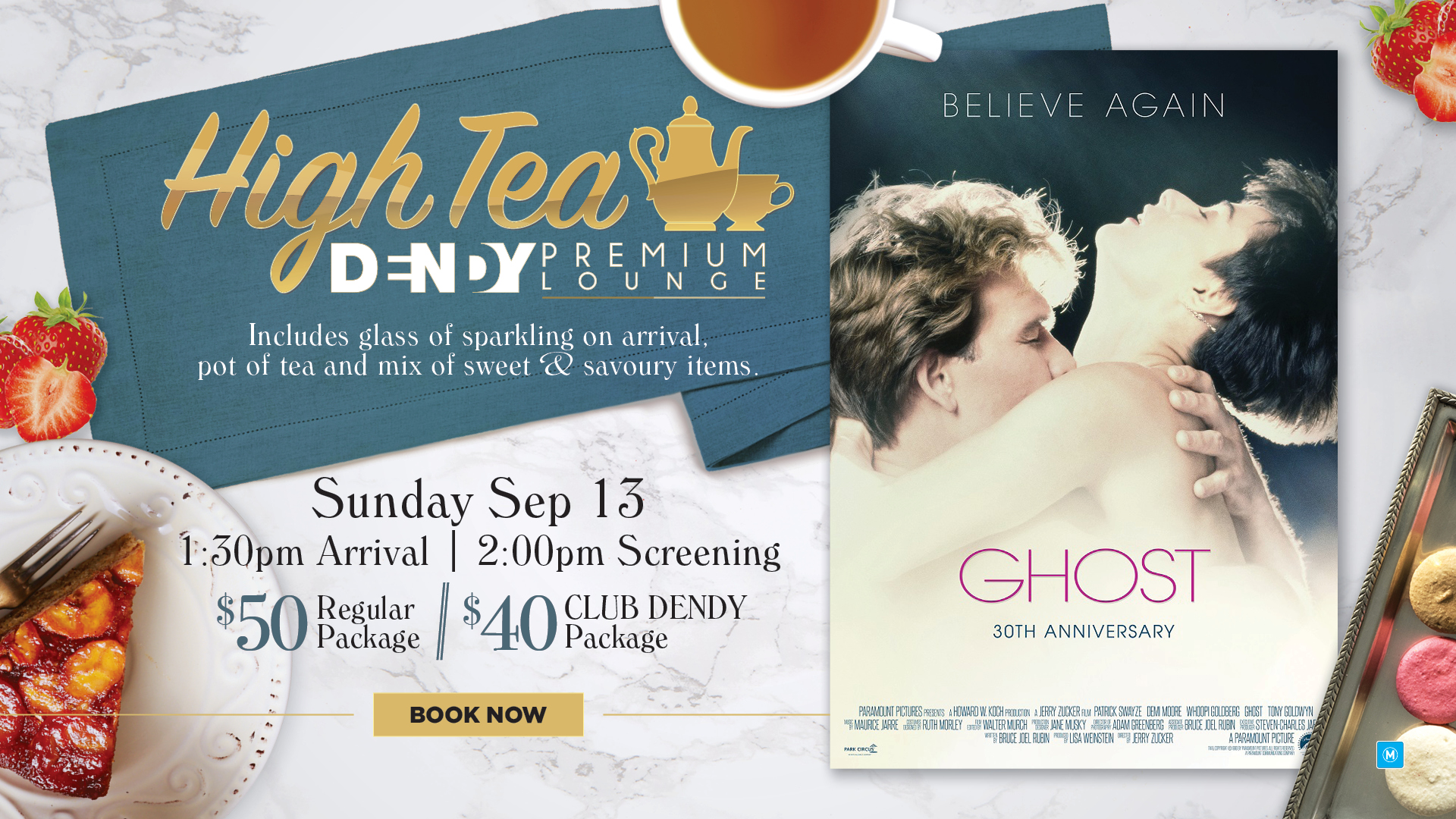 Time

September 13 at 1:30 pm
Ghost – High Tea Screening

In celebration of its 30th anniversary, join us for a special high-tea screening of GHOST.

All tickets include a drink on arrival, pot of tea, and a mix of sweet and savoury items.

After a young man is murdered, his spirit stays behind to warn his lover of impending danger, with the help of a reluctant psychic. Book here

Sunday, September 13 at 1:30PM (Arrival) for 2PM (Screening).