jul4:00 PMFrom Music Into Silence - Q&A Screening at DendyJuly 21 at 4:00 PM Dendy Canberra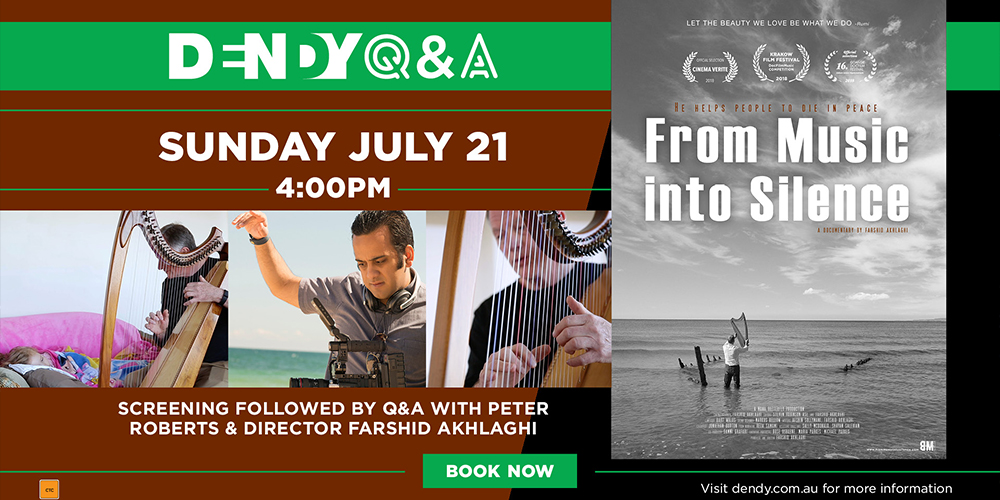 From Music Into Silence - Q&A Screening at Dendy
Enjoy a Q&A session following the screening with the filmmaker Farshid Akhlaghi and Peter Roberts the protagonist of FROM MUSIC INTO SILENCE.
Let the beauty we love be what we do – Rumi
Music Into Silence follows the story of Peter Roberts who, for the last 23 years, has had the most unusual job in Australia. He is the only Australian Music Thanatologist. He plays the harp for people who are facing their last moments of life. Peter's focus is on the dying process and he helps people to die in peace when often everyone wants them to stay.
With the spirit of the Persian poet "Rumi" running through his veins, Peter has one last task to do before he retires.
Some Persian languages with English Subtitles.
For more information and tickets, visit the Dendy website.
Read More