mar5:30 PMFrench Film Festival Event: Concert and See You Up There FilmMarch 20 at 5:30 PM Palace Electric Cinema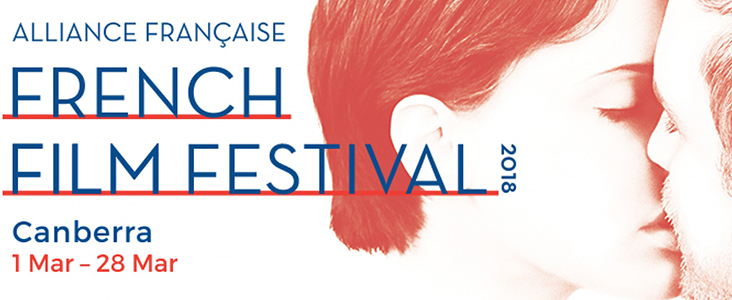 March 20 at 5:30 PM
Palace Electric Cinema 2 Phillip Law St, Canberra ACT 2601
French Film Festival Event: Concert and See You Up There Film
On 20 March, 5.30pm a concert will be held for the left hand by internationally acclaimed pianist Maxime Zecchini at Nishi Gallery (opposite to Palace Electric Cinema). With a 6.30pm reception offered by Hotel Hotel and a 7.15pm screening of See You Up There will be on at Palace Cinemas following for the French Film Festival. 
Directed by: ALBERT DUPONTEL
Starring: Albert Dupontel, Laurent Lafitte, Émilie Dequenne, Nahuel Pérez Biscayart
Albert Dupontel (In Harmony, AF FFF2016; The First, the Last, AF FFF2017) appears in, writes and directs this epic crime drama adapted from the best-selling, award-winning novel by France's answer to James Ellroy, Pierre Lemaitre.
As star and narrator, Dupontel is Albert Maillard, a rank-and-file French infantryman battling to survive trench warfare as WWI comes to its conclusion. In a horrific final sortie, Maillard is almost buried alive by debris and his comrade Édouard Péricourt (Nahuel Pérez Biscayart, BPM in this year's Festival) is horribly disfigured after being hit by mortar fire.
Péricourt becomes addicted to morphine during his convalescence and, living behind elaborate masks to hide his disfigurement, concocts a plan with Maillard to sell phony monuments to French towns honouring their dead; an undertaking that will prove as dangerous as it is stunning.
Also starring Laurent Lafitte (Boomerang, AF FFF2016) as the sadistic Captain Pradelle and Niels Arestrup as Péricourt's estranged father, See You Up There is an awe-inspiringly lavish 1920s period thriller with a production budget to match. Fans of Lemaitre's crime writing will not be disappointed.
French with English subtitles
Read More