mar6:30 PMFrench Film Festival Event: Back to BurgundyMarch 15 at 6:30 PM Palace Electric Cinema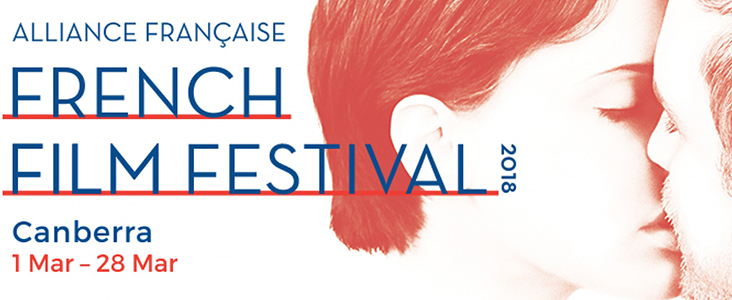 March 15 at 6:30 PM
Palace Electric Cinema 2 Phillip Law St, Canberra ACT 2601
French Film Festival Event: Back to Burgundy
On 15 March Back to Burgundy by Les Bistronomes will be playing at Palace Cinemas for the French Film Festival. From 6.30pm enjoy wine and cheese before the film starts at 7pm.
Directed by: CÉDRIC KLAPISCH
Starring: Pio Marmaï, Ana Girardot, François Civil, Jean-Marc Roulot
In his latest work, screenwriter Cédric Klapisch (My Piece of the Pie, AF FFF2012; and best known for The Spanish Apartment, 2002) perfectly captures the transfixing beauty of seasonal change across one of France's most famous winemaking regions.
With the death of his father looming, Jean (Pio Marmaï) returns from his Australian winery to his childhood 'domaine' in Burgundy after a 10-year absence. He takes over the family's vineyard along with his siblings Juliette (Ana Girardot, A Perfect Man, AF FFF2016; and Dr. Knock in this year's AF FFF) and Jérémie (François Civil, Bus Palladium, AF FFF2011). Over the course of a year, Jean, Juliette and Jérémie put aside their lingering resentments about the past as they seek to maintain their father's legacy and defy expectations – financial, emotional and professional – of those around them.
A heart felt love letter to what could be argued are France's greatest passions – 'cinéma et vin' – Back to Burgundyis a nuanced parable of sibling camaraderie and imploding familial tension but ultimately one that arrives at the inevitable conclusion that love is like wine… it needs time.
French & English with English subtitles
Read More