02octAll DayFloriade NightFest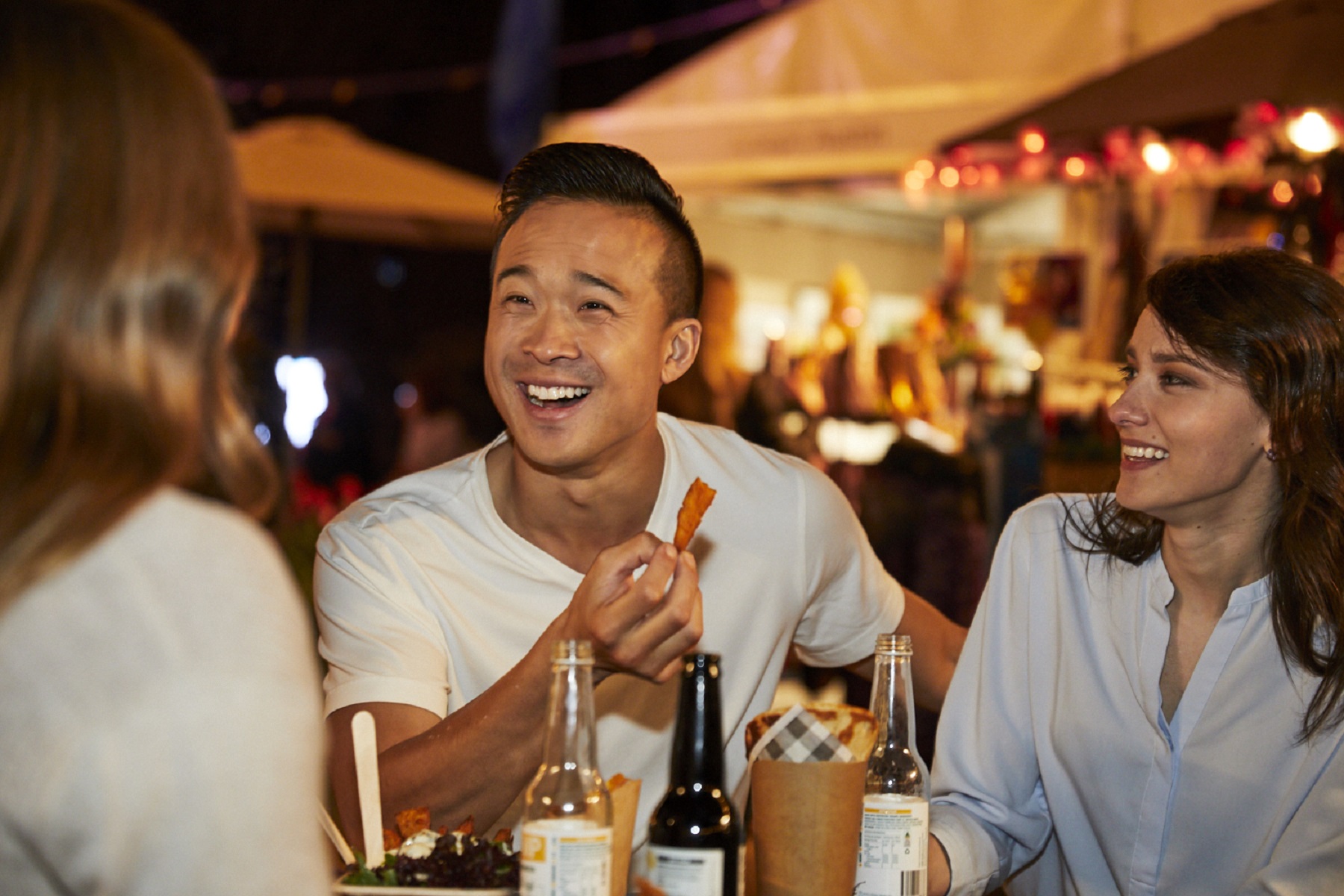 Floriade NightFest

This year Floriade's dark side, NightFest, has been transformed into Canberra's biggest NightFeast. For one night only, Canberrans will enjoy a feast with a mouth-watering difference as restaurants and eateries across the capital dish up bespoke, spring-inspired eats.

On Friday 2 October 2020, Canberrans can join in the territory-wide feast by booking a meal at a participating eatery or ordering an at-home NightFest experience. Foodies will be treated to food and wine under the stars from The Pop Inn, ice-cream that tastes like the essence of spring from the creative minds at Frugii, seasonal flavours from Poacher's Pantry and more.

Canberra's big NightFeast wouldn't be complete without those treats that NightFest is famous for – entertainment and lights. Canberrans ordering spring-inspired meals straight to their front door can enjoy dinner and a show with fun-sized NightFest activities. Try your hand at making one of the festival's signature lanterns and enjoy a curated Spotify playlist featuring artists from past festival to bring a taste of NightFest into your home.

Your meal will taste all the sweeter because you're choosing local. By supporting one local business, you are supporting many including local producers, their suppliers and regional growers. Click here to find out more!!