25feb3:30 PMFinding Your Feet High Tea at Dendy Cinemas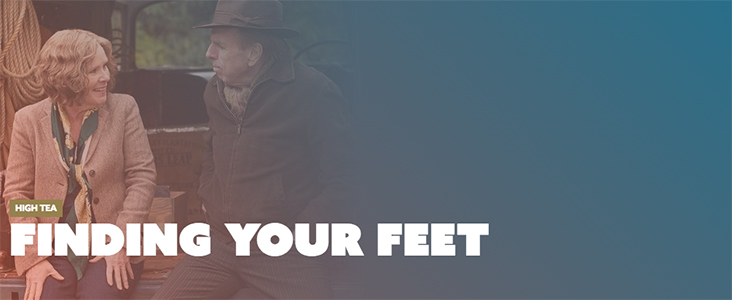 Time

February 25 at 3:30 pm
Finding Your Feet High Tea at Dendy Cinemas

Sunday 25 Feb, at 3:30 pm with a 4:00 pm film start. Includes a glass of sparkling on arrival, a pot of tea per person and a mix of sweet and savoury delights.

Sometimes you need a push in the right direction.

When 'Lady' Sandra Abbott (Staunton) discovers that her husband of forty years is having an affair, she seeks refuge with her estranged sister Bif (Imrie) in London. Sandra is a fish out of water next to her outspoken, bohemian sibling. But when Bif drags her along to a community dance class, step by step, Sandra finds the courage to reinvent herself. Starring Imelda Staunton, Celia Imrie, Timothy Spall and Joanna Lumley, Finding Your Feet is a hilarious and heartwarming comedy proving it's never too late to start again.