31aug - 2sepaug 3112:00 PMsep 2Father's Day Special Banquet at Au Lac(august 31) 12:00 PM - (september 2) 9:00 PM Au Lac Gourmet Vegetarian Restaurant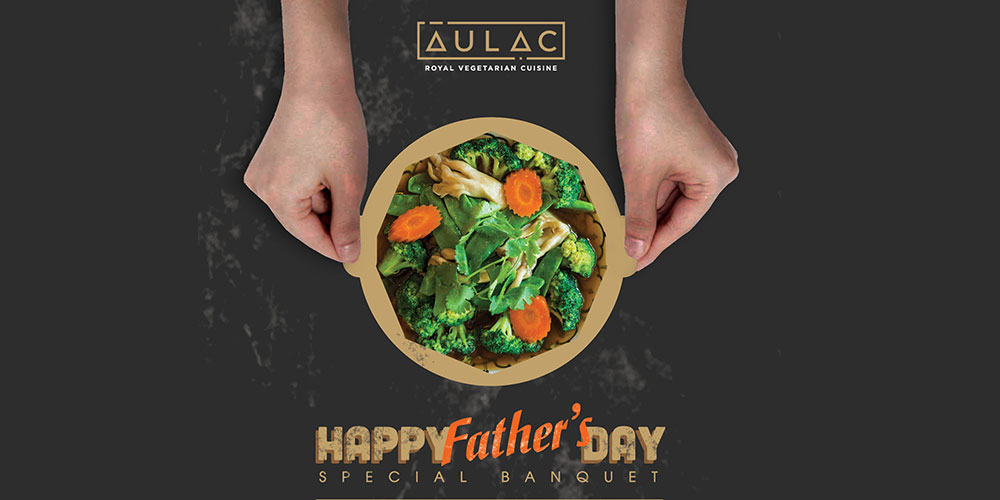 August 31 (Friday) 12:00 PM - September 2 (Sunday) 9:00 PM
Au Lac Gourmet Vegetarian Restaurant
Father's Day Special Banquet at Au Lac
If it is too difficult to find a wonderful gift for your Father, simply surprise him with some fresh and healthy dishes in Au Lac Vegan Restaurant.
Chef's Choice from the main menu for Father's Day Special Banquet to enjoy with the whole family is available today until 2nd Sep, 2018.
$30 per person (min. 3 persons)
Complimentary dessert for all fathers – Banana Cake with Coconut Cream and Soy Ice Cream. 
*Booking is essential due to limited seatings.
For more information, please make a call:
Au Lac Dickson: 6262 8922
Au Lac Woden: 6281 2288
Read More