28jun - 29jun 287:00 PMjun 29European Outdoor Film Special Screenings at Dendy7:00 PM - 2:15 PM (29) Dendy Canberra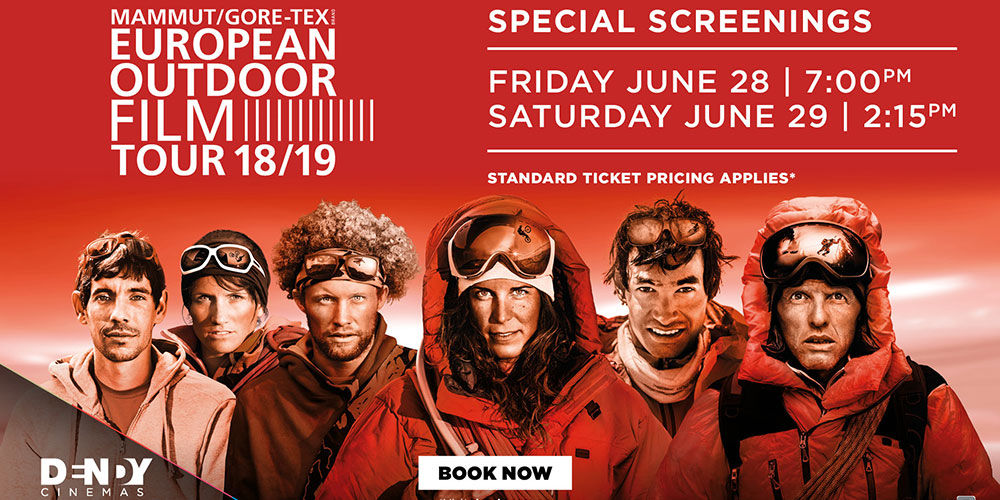 June 28 (Friday) 7:00 PM - 29 (Saturday) 2:15 PM
European Outdoor Film Special Screenings at Dendy
Friday, June 28 at 7PM and Saturday, June 29 at 2:15PM
The most renowned film event on the European outdoor calendar: The European Outdoor Film Tour (E.O.F.T.) came to Australia and New Zealand for the very first time last year, and is back with more this year.  We will be showing at the same time as the global premiere before the films are available online.
European Outdoor Film Tour features inspirational protagonists with a heartfelt passion for adventure and the great outdoors. Throughout the programmes of the last 17 years, we've followed one principle: We need no actors, no blue screen, no second takes. Only true adventure. THIS IS REAL.
No script, no actors, no special effects.
Read More