01apr2:00 PM05aug(aug 5)1:00 AMDiscover your National Library Tour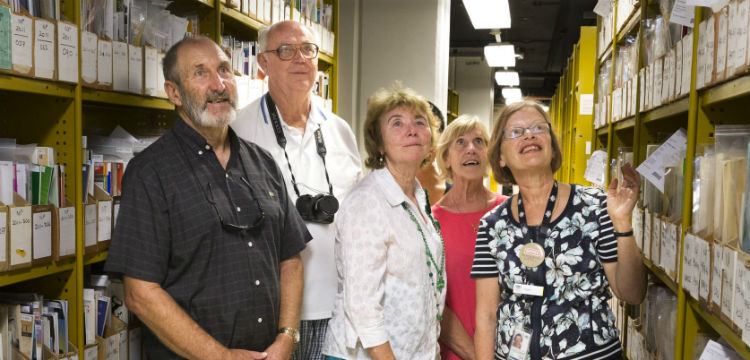 Discover your National Library Tour

Visiting the National Library? Whether this is your first visit or the next of many, you can learn more about the Library and our exhibitions by joining one of our free guided tours.

Tours are offered by our trained Volunteer Guides who have a passion for sharing their knowledge of the Library and its collections.

Your Guide will welcome the opportunity to introduce you to the National Library, our collections and the stories of Australia. So take a tour and see a side of the Library most visitors never experience.