07jun3:30 PM4:30 PMDeeds not words: Treasures Talk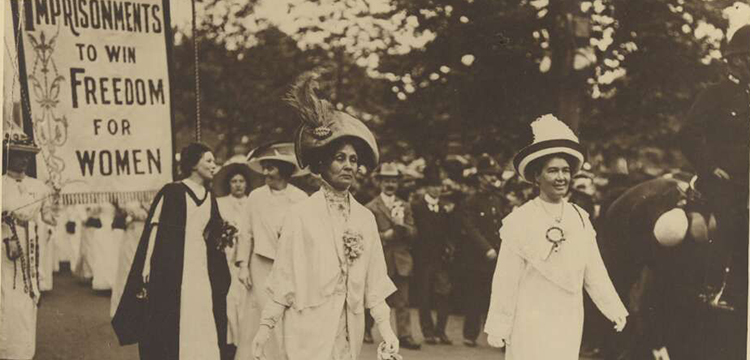 Deeds not words: Treasures Talk

Dr Beatrice Bijon explores the Brittish suffragette movement through the lens of the papers of influential feminist Bessie Rischbieth. The talk will be followed by an exhibition viewing.

Image: Emmeline Pankhurst and Emmeline Pethick-Lawrence Lead the Coronation Procession, 1911

7 June, Free event.