18oct - 20oct 187:30 AMoct 20Canberra Youth Theatre presents Faster7:30 AM - 10:30 PM (20) Gorman Arts Centre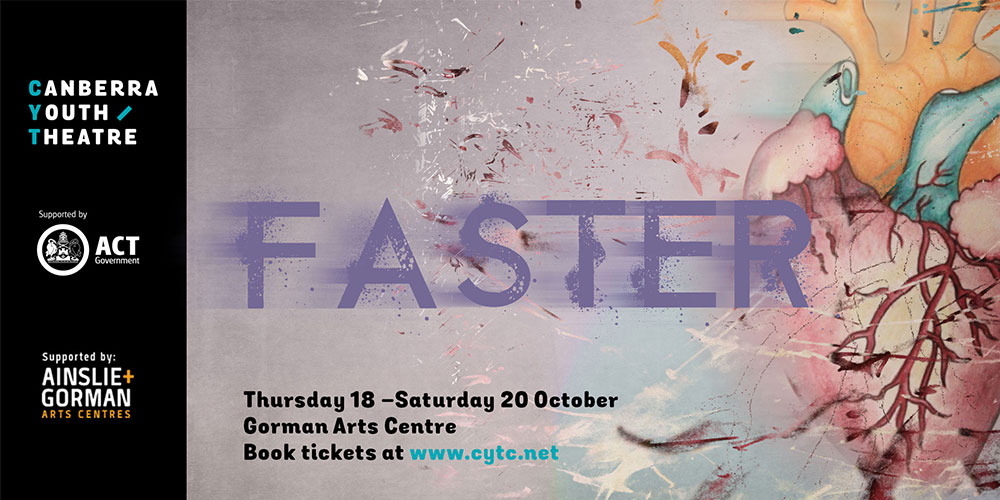 October 18 (Thursday) 7:30 AM - 20 (Saturday) 10:30 PM
Canberra Youth Theatre presents Faster
Canberra Youth Theatre (CYT) presents Faster, an original devised work employing physical theatre and live painting. The piece explores the speed at which our lives move as we journey through adolescence – both externally and internally.
Directors Emily Sheehan and Kyle Walmsley have collaboratively worked with the cast who are aged between 14 and 17 years old to create a breathtaking performance that demonstrates the power of the adolescent voice.
Purchase tickets to this remarkable show here.
Read More