20julAll Day17augBrunello - The Canberra Truffle Trail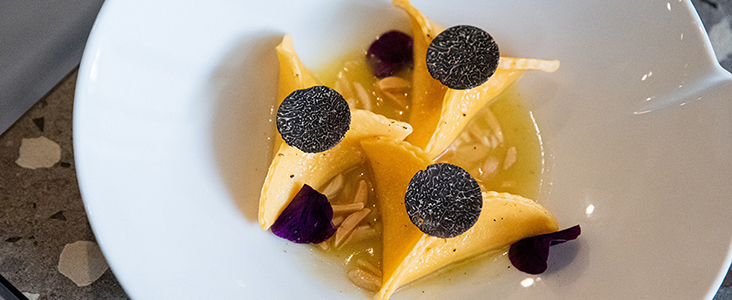 Brunello – The Canberra Truffle Trail

Artfully executed with exceptional taste, we often find ourselves drawn to a truffle and pasta combo, especially when the team at Brunello's are behind it. Immersing themselves in everything truffle, Brunello has created a five-course truffle degustation that is set to change regularly. As part of the menu, they showcase a scampi and truffled mascarpone ravioli with aromatised beurre noisette and fresh Blue Frog Truffles. Light, perfectly delicate and a true crowd-pleaser, pair it with a glass of Chablis and you can thank us later! 

Available every Wednesday until mid-August.