05nov10:00 AMBrazen Hussies - Q&A Preview Screening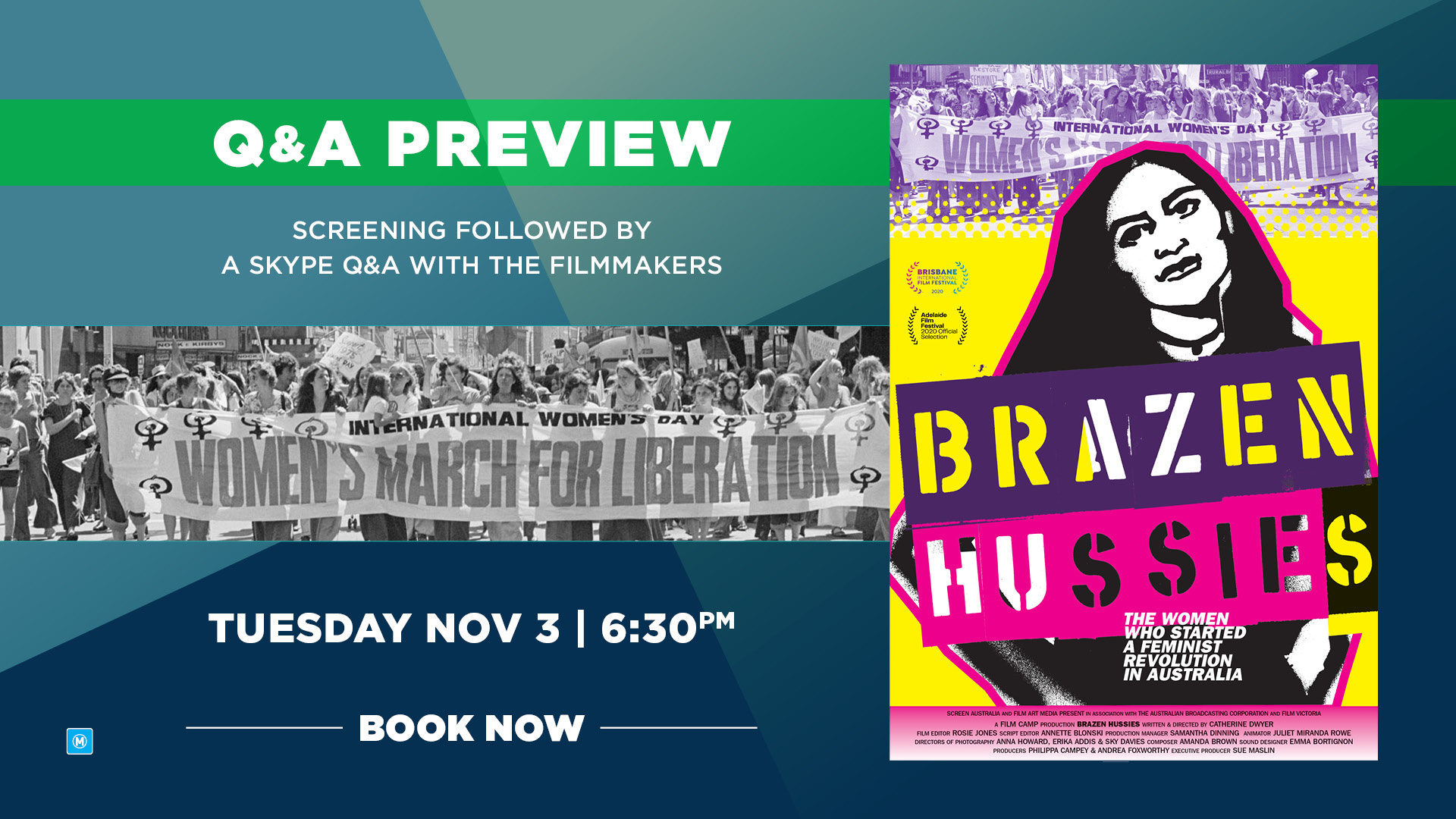 Time

November 05 at 10:00 am
Brazen Hussies – Q&A Preview Screening

Join us after the screening for a Zoom Q&A with Biff Ward, Elizabeth Reid, Suzanne Bellamy and Catherine Dwyer? – moderated by Deborah Kingsland.

BRAZEN HUSSIES reveals a revolutionary chapter in Australian history, the Women's Liberation Movement (1965 -1975). Interweaving freshly uncovered archival footage, personal photographs, memorabilia and lively personal accounts from activists, BRAZEN HUSSIES shows us how a daring and diverse group of women joined forces to defy the status quo, demand equality and create profound social change – contributing to one of the greatest social movements of the 20th Century.