oct6:30 PM- 10:30 PMBlokepedia: Conversations that MatterOctober 11 at 6:30 PM - 10:30 PM National Press Club of Australia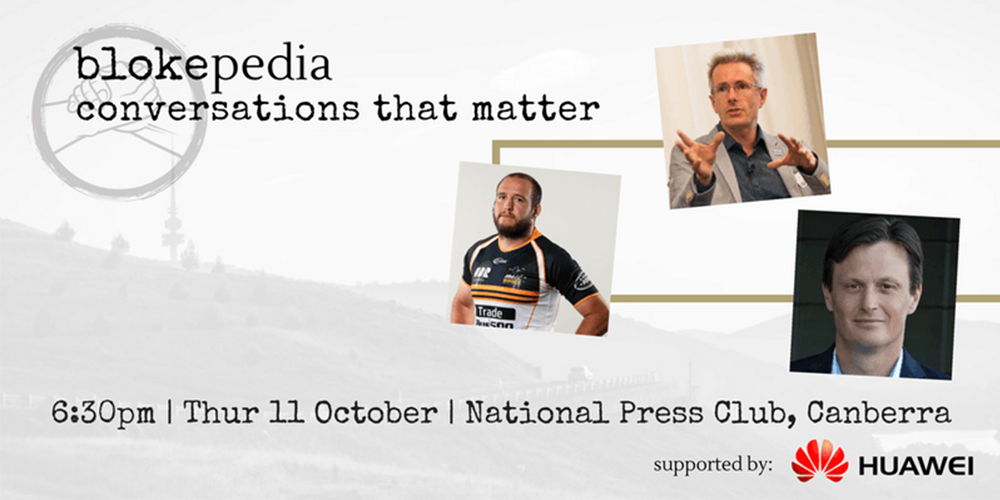 October 11 at 6:30 PM - 10:30 PM
Blokepedia: Conversations that Matter
Blokepedia, along with sponsor Huawei, invites you to join together at the National Press Club in Canberra to discuss men's health and wellbeing. 
Guest speakers, Martin Fisk, Ben Alexander and Garry Mills, will be sharing stories and exploring topics such as mateship, resilience, and communication. They will also discuss the important issue of men's mental health and wellness and provide valuable insights and tools on how to have a 'conversation that matters' with the men in your life – whether they are our brothers, fathers, sons, mates or colleagues. 
Tickets are $39, and you can buy them here.
Read More