dec7:00 PMBig Kids Screening: Ralph Breaks the InternetDecember 14 at 7:00 PM Dendy Canberra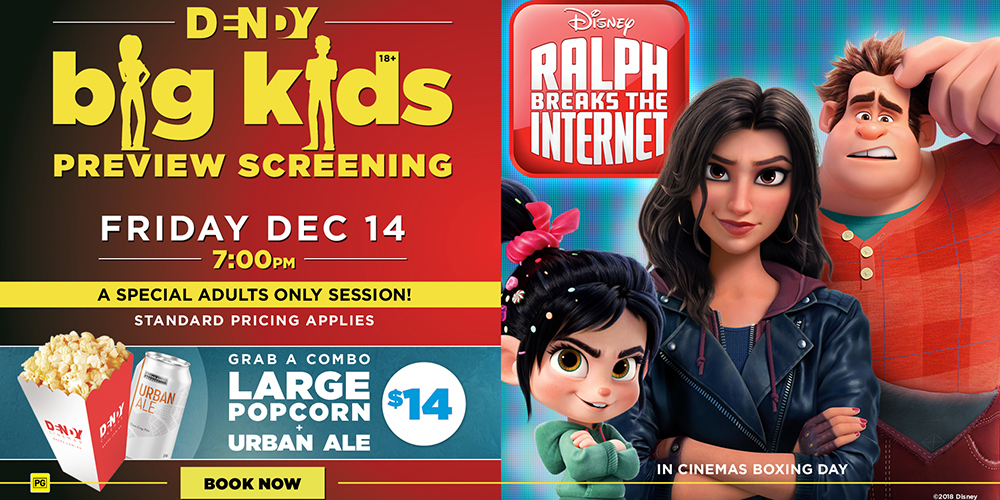 Big Kids Screening: Ralph Breaks the Internet
A preview screening for big kids (adults) only is hitting the cinemas for all-new Ralph Breaks the Internet!
Ralph and Vanellope embark on an adventure inside the internet to find a spare part to fix a video game.
Taking place six years following the events of the first film, the story will center on Ralph's adventures in the Internet data space when a Wi-Fi router gets plugged into the arcade as he must find a replacement part to fix Sugar Rush.
Standard ticketing applies but grab a combo for $14 of popcorn and urban ale!
Read More