24jun4:30 PMAustralian Croatian Club Metal Knights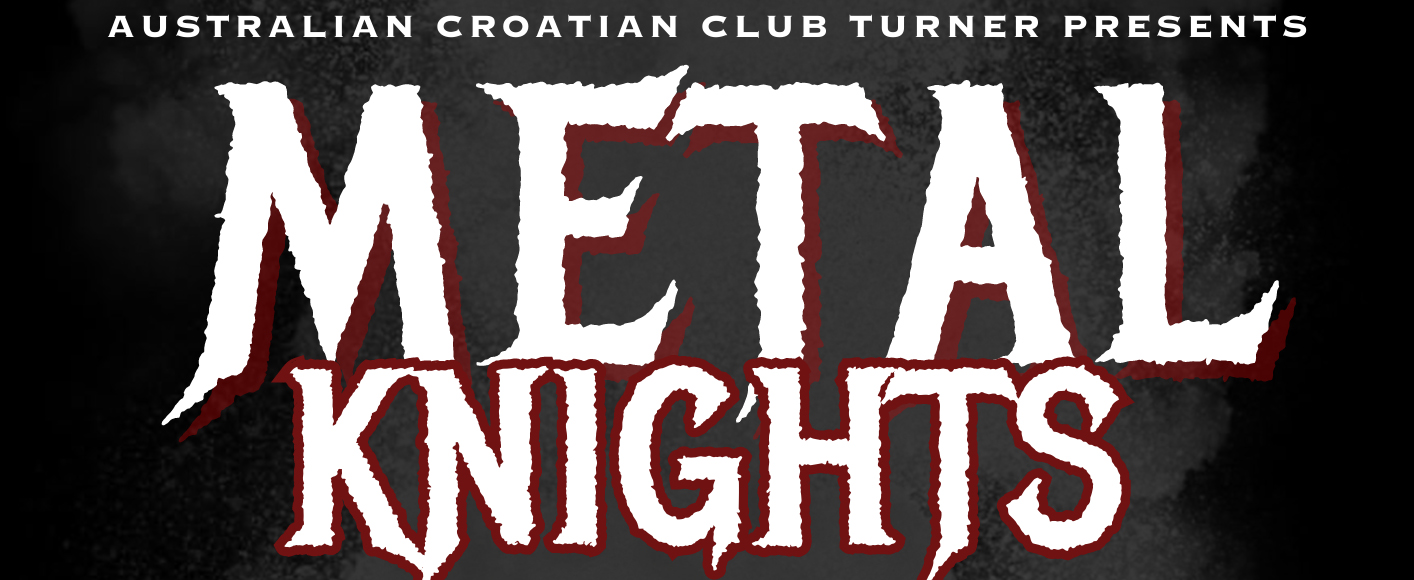 Australian Croatian Club Metal Knights

Head to the Australian Croatian Club for Metal Knights – a music series featuring 6 local and national bands from 4:30pm to midnight.

The lineup includes:

Witchskull are back with their first 2023 performance and rightfully headlining.  Come watch our very own MERCHANTS OF DOOM show you why they are Canberra's best metal band.

Purenvy from Steel City Newcastle are back to show you what you've been missing! They'll be playing their latest release Sweet Poison and other bangers.

Elm Street, Melbourne Thrash Manowar-inspired band are joining after popular demand and will be playing hits from Last Judgement.

Just Say Ozzy has a long legacy of entertaining Canberra, with several members formerly part of LiveEvil – The Iron Maiden Tribute Band.

Dark Horse are a local five-piece covers band that will be bringing in a night of rockin' metal madness!

Aiffel Music is one of Canberra's young up-and-coming and triple J unearthed bands. They are returning to the Croatian Club to showcase their new album Damage Control!
The lineup timetable includes:
AIFFEL: 4:30 PM to 5:15 PM
DARK HORSE: 5:35 PM to 6:20 PM
JUST SAY OZ: 6:40 PM to 7:25 PM
ELM STREET: 7:45 PM to 8:45 PM
PURENVY – 9:05 PM to 10:05 PM
WITCHSKULL – 10:25 PM to 11:25 PM
Doors open at 3:30 (Including the bistro ~ So grab yourself a delicious schnitzel & beer combo)
Happy Hours: From 3:30 pm to 6:30 pm (yes, that's 3 hours of happy drinks) $6 Schooner Tap Beer and $6 base spirits.