04mar(mar 4)7:00 PM05(mar 5)2:00 AMAustralia Croatian Club SOS - Salsa on Saturday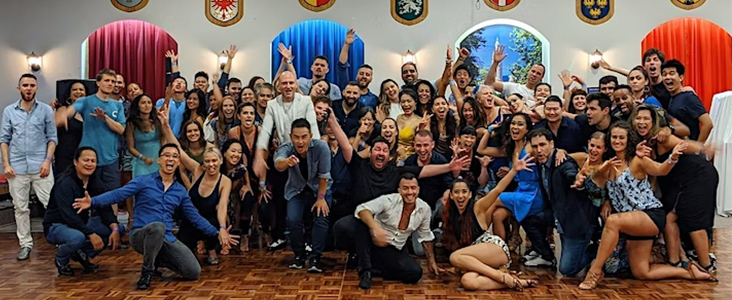 Australia Croatian Club SOS – Salsa on Saturday

Welcome to the Australian Croatian Club's first Salsa on Saturday after a 24-month hiatus. Kicking off at 7pm, enjoy 4 hours of social dancing, a dance workshop, performances, a photo booth, drinks, curated music and food!
What to expect:
Theme: Hawaiian Summer! Get out your best tropical prints, sarongs and hair flowers. Please, no swimwear or budgie smugglers.
Workshop: At 7pm come enjoy a Salsa workshop with local legends Becky and Ricky from Kokoloco Dance Studio. No partner necessary.
Performances: Come see what some of our local instructors have been busy creating. SOS long-time supporters – Kokoloco, Bailamor and Chachettes, its just a short set because we know everyone just wants to DANCE!
Music: Curated by three Canberra DJs and members of the SOS team.
DJ Juanito
DJ Max. Just Max.
DJ Rhondita
Music Rotation:
2 x salsa
1 x bachata
2 x salsa
1 x bachata
1 x chachacha