apr4:30 AMANZAC Day at The PedlarApril 25 at 4:30 AM The Pedlar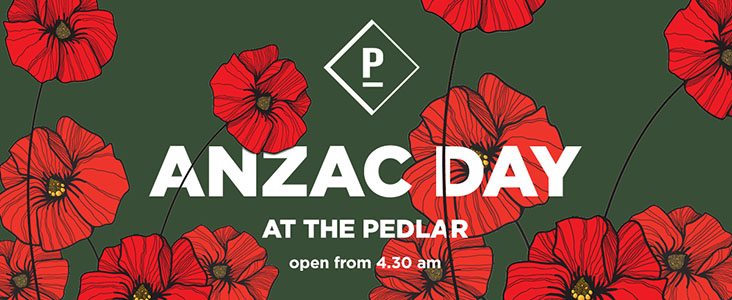 ANZAC Day at The Pedlar
Join The Pedlar for ANZAC Day
For all you early-birds out there…. they are opening the doors from 4:30am!
4:30 am: Takeaway coffee & bacon & egg rolls (for those going to the Dawn Service at the War Memorial).
6:00 am: Breakfast begins
***Happy Hour | 3:00pm – 5:00pm | ALL TAP BEERS $5 ***
They will have all-day food (and booze), so grab a meal all day, kicking off at 6:00am all the way through!
And for all the footy fans – the annual ANZAC Day Clash will be be played on the TV screens.
Book today on (02) 5100 5929.
[email protected]
thepedlar.com.au
Read More