09aug(aug 9)10:00 AM15(aug 15)9:00 PM$5 Movies at Palace Electric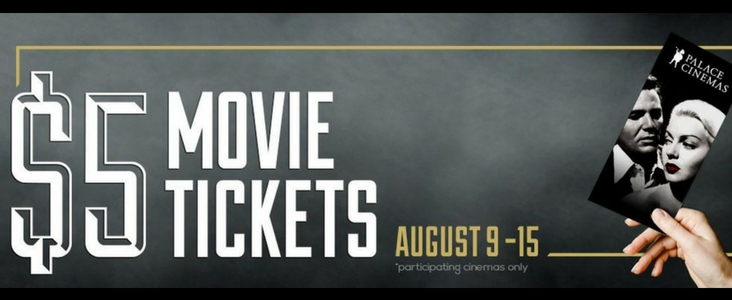 Time

9 (Thursday) 10:00 AM - 15 (Wednesday) 9:00 PM
Location

Palace Electric Cinema

2 Phillip Law St, Canberra ACT 2601
$5 Movies at Palace Electric

To celebrate the upcoming launch of their NEW Palace Cinemas Rewards Club, for one epic week, they are slinging super-duper movies your way for a feeble fiver!!

No your eyes aren't deceiving you.
$5 movies, all sessions.
August 9 – 15.

Book your tickets, before they sell out (because they definitely will)!