01nov12:00 PMAinslie IGA and Bentspoke Brewery - Valerie Henbest Cheese & Beer Tasting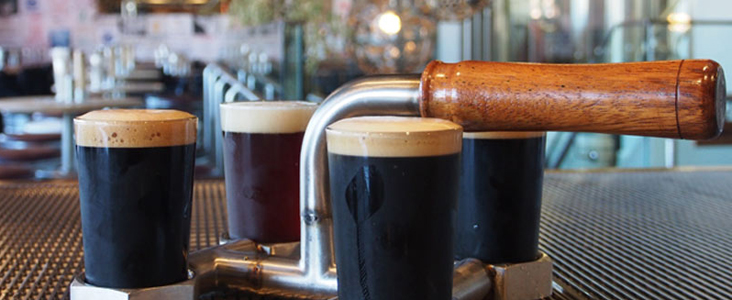 Time

November 01 at 12:00 pm
Location

BentSpoke Brewing Company

48/38 Mort St, Braddon ACT 2612
Ainslie IGA and Bentspoke Brewery – Valerie Henbest Cheese & Beer Tasting

Ainslie IGA and Bentspoke Brewery are excited to announce their first cheese and beer masterclass led by expert cheese connoisseur Valerie Henbest. This event will be held on Wednesday, November 1st, 2017 at Bentspoke Brewery and should not be missed by any of Canberra's beer or cheese epicureans.

Growing up in Normandie – the home of Camembert – Valerie's knowledge, appreciation and ardent passion for cheese has made her one of the world's most respected cheese educators. Valerie migrated to Australia in the early 1990s and settled in Adelaide where she opened The Smelly Cheese Shop and developed the successful masterclasses that are now famous in Adelaide, Melbourne and Sydney.

Champion brewer Richard Watkins and Tracy Margrain travelled the world finding inspiration for an ideal brewpub in Canberra. In 2014 they opened the Bentspoke Brewing Co; with 18 varieties of beer and cider available and brewed on premise, they have continued to grow and shape the Canberra beer and bar scene.

Tickets are $90 per head and include seven cheeses with matching beers and a set of printed tasting notes. All ticket sales will go through Bentspoke Brewing Co. Please contact Lucas on 6257 5220 or 0415 841 782 to secure your seat!