01julAll Day30sep10th Naidoc Community Art Exhibition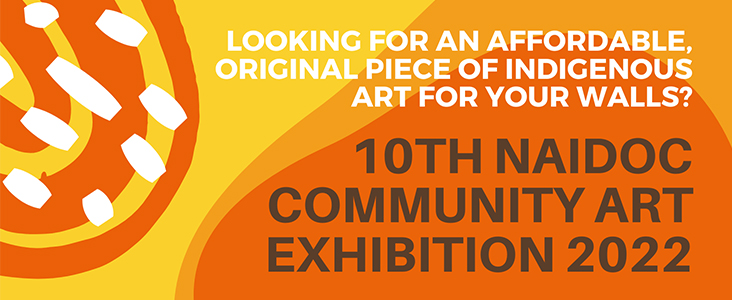 10th Naidoc Community Art Exhibition

WELCOME TO THE 10th NAIDOC COMMUNITY ART EXHIBITION 2022

ALL ARTWORKS IN THIS EXHIBITION WERE CREATED BY DETAINEES AT THE ALEXANDER MACONOCHIE CENTRE.

DETAINEES ARE GIVEN THE OPPORTUNITY TO JOIN AN ART PROGRAM DESIGNED TO DEVELOP THEIR ARTISTIC SKILLS & TALENTS AND ASSIST IN THEIR REHABILITATION.

OVER THE PAST 10 YEARS, THE PROGRAM HAS PRODUCED SOME INSPIRING STORIES OF INDIVIDUALS WHO CONTINUED THEIR ART
PRACTICE BEYOND INCARCERATION RESULTING IN SUCCESSFUL REINTEGRATION BACK INTO THE COMMUNITY.

THIS IS THEIR ART. THESE ARE THEIR STORIES.