If you enjoy dressing up in green and having more than a few drinks, then Saint Patrick's Day celebrations are for you. But if you're struggling with where to go in Canberra to throw back some pints of Guinness on Saturday, look no further. We have all done the hard work for you and found the gems of Irish culture in the nation's capital.
King O'Malley's – City
You definitely can't go past Canberra's most central Irish pub, O'Malley's. The traditional pub will be celebrating all afternoon and evening on Saturday with Irish dancers, live music, face painting and plenty of Guinness on tap. Cassidy Ceilli will be playing from 2pm to 4pm and Fir Croi will be hitting the stage later in the day.
PJ O'Reilly's – City
Kicking off bright and early at 11am, O'Reilly's Saint Patrick's Day will be unforgettable, with live music all day including Dan Milane, Touchasoul, and DJs until late. Irish dancing will feature between 1:30-3:30pm, fuelled by $6 green beer schooners all day, Guinness Pot Pie, free Guinness moustaches and free Irish yoga, which needs to be seen to be believed!
George Harcourt Inn – Gold Creek
This classic inn is the perfect venue to kick back on Saturday afternoon. They will be celebrating everything Irish, with $9 pints of Guinness and Kilkenny (and a free cap if you buy one), live music from noon and hearty Irish food such as Irish stew and Guinness Pot Pie. Look for one of the hidden Leprechauns around the pub to win one of five $50 Gift Vouchers.
Pot Belly – Belconnen
The party starts from midday and goes to midnight as Pot Belly pumps Irish music all day to accompany their range of Irish beer and whiskey. This event will be family friendly and free entry for all!
Durham Castle Arms – Kingston
The classic Kingston pub will be kicking into action this Saturday featuring Guinness on tap as well as the limited release Murray's Irish Red Ale.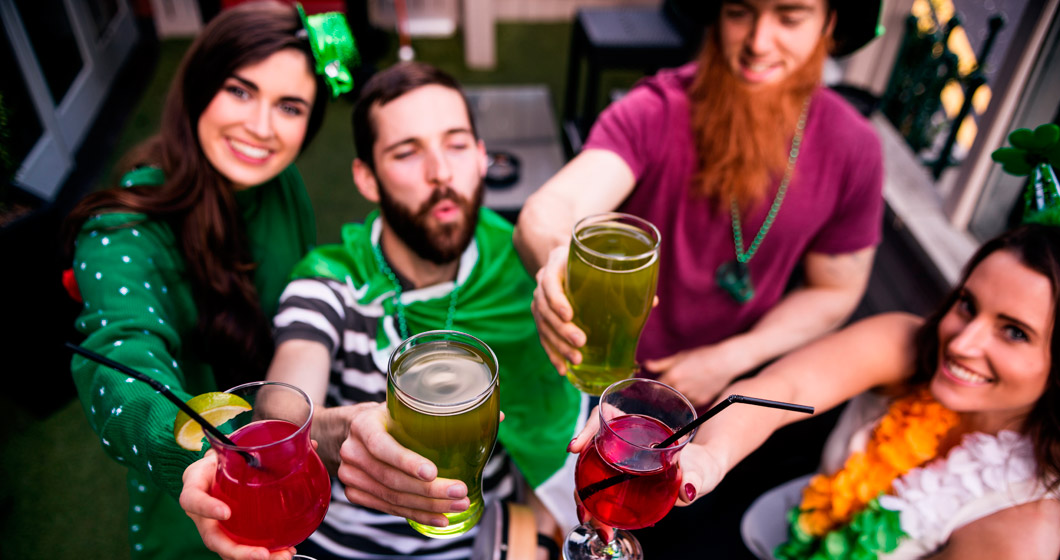 Tallagandra Hill – Gundaroo
The Long Lunch Grape Stomp promises to be exactly what the name suggests, an afternoon of fun, stomping grapes barefoot, enjoying a buffet lunch by Bella's Feast (former winner of MKR) and listening live music by Sorrel Nation. You can stomp both non-competitively and competitively in the Great Shamrock Stomp Off. Tickets are a must.
Rose Cottage – Gilmore
If you are looking to throwback some cold ciders in one of Canberra's best beer gardens, why not head down south to Rose Cottage? Their St Paddy's event, Hey Hey it's Saint Patrick's Day, will feature live music from the Bad Henry's, guaranteed to get toes tapping and drinks flowing.
The Canberra Irish Club – Weston
Canberra's Centre of Irish Culture will be offering a full Irish Breakfast from 8am, Irish dancers performing throughout the day and live music by Fir Croi, Night Potion and Cassidy Ceili. The club will be celebrating all weekend with bands, competitions and a recovery party planned, for the days before and after.
Canberra Southern Cross Club – Woden
Celtic Beat is a high energy show held on Sunday at 3pm, promising to have you singing and laughing in your seats from start to finish. Award winning Irish artists perform hits from Ireland's greatest singer songwriters, featuring music from U2, The Fureys, The Corrs, Van Morrison, Sinead O'Connor and many more. Ticket options include general entry or lunch and a show, sure to round out a weekend of celebrations!